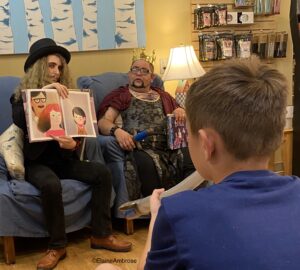 To celebrate Pride Month, Rediscovered Books in Boise invited two members of the LezBe Kings group to read to children for Drag King Storytime to compliment activities of the national Drag Queen Story Hour. According to its website, Drag Queen Story Hour is a national organization that organizes events at libraries and schools and "captures the imagination and play of the gender fluidity of childhood and gives kids glamorous, positive, and unabashedly queer role models."
At Drag King Storytime in Boise, the first book was titled Fred Gets Dressed, and featured a little boy who enjoyed wearing his mommy's clothes. At the end of the story, mommy, daddy, and son all are wearing dresses and makeup. According to the publisher, the book is aimed at children ages 3-6.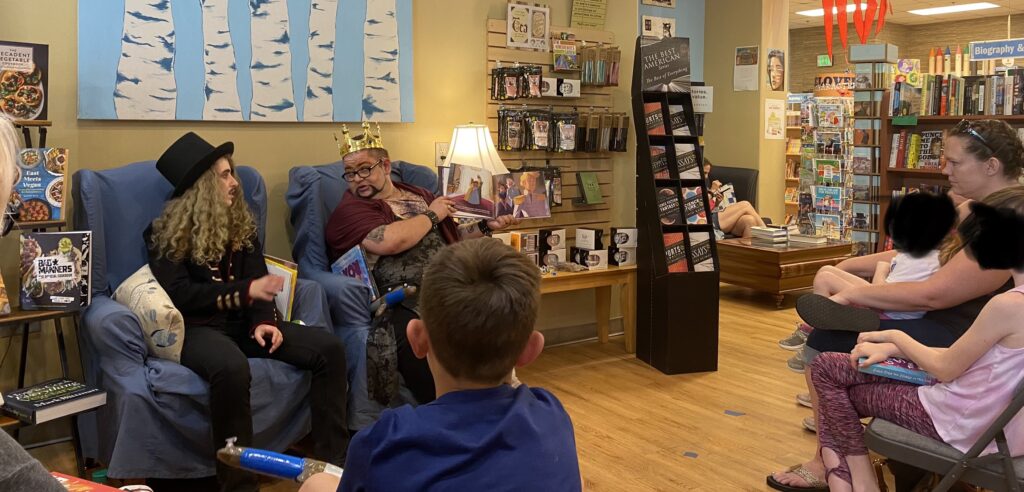 The second story was titled The Prince and the Knight. This story described how an entitled Prince and a handsome knight fall in love, get married, and live happily ever after. Kirkus Reviews wrote in a starred review that this bestselling children's book was "Victorious…the premier queer-friendly fairy tale."
Now that Pride Month is over, let's read to children about some traveling alligators, talking birds, and flying potatoes.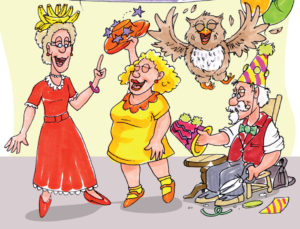 Rediscovered Books often features Idaho authors for an evening of readings, and I'd like to read my three award-winning books to children. The Magic Potato was adopted by the State Board of Education for the statewide school curriculum and won the Moonbeam Children's Book Award. The story is written in English and Spanish and features key words, phrases, colors, days of the week, and Idaho locations in both languages. The book is available in paperback and eBook.
Gators & Taters – A Week of Bedtime Stories includes seven creative stories designed to be read aloud to children. Three stories are in rhyming, metered verse and four are in prose. The characters include traveling alligators, a charming birthday boy, and a family that improves a bad day by looking through happy photographs. Every story is designed to spark positive imagination. The book won several awards, including the "Distinguished Favorite" book award for children's fiction from the Independent Press. The story is available in paperback, eBook, and audiobook.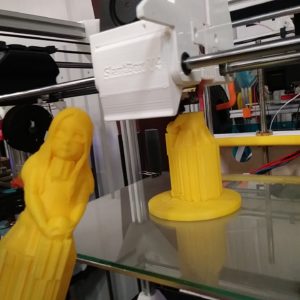 Melody's Magical Flying Machine features a girl with Down syndrome who uses a 3D printer to create a flying machine. To accompany the book, a local manufacturer created toys with a 3D printer. The book won the "Distinguished Favorite" book award for children's fiction from the Independent Press. Kirkus Reviews wrote the book "is a joyful, well-told story that celebrates the power of imagination. Melody is an engaging narrator whose cheerful affection, knack for happiness, and zestful imagination express themselves in every line." Publishers Weekly wrote "This charming flight of fancy with an equally charming protagonist will delight readers who want to be both educated and entertained." The book is available in paperback, eBook, and audiobook. Toys are sold separately or donated to non-profit groups.
I'm not judging or criticizing cross-dressing, gay marriage, or trans people. The books read by the LezBe Kings in Boise probably resonated with children living in or close to similar family situations. In my opinion, children only have a few years to play, imagine, and daydream before they are smothered with adult messages, advertising, and manipulation. I think they would like to laugh and fly on a magic potato.