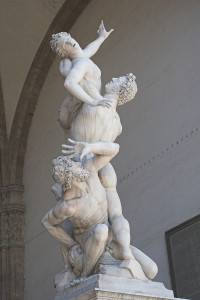 This essay is part of a challenge for bloggers across the country to give voice to the silent, traumatized victims of rape. The post appears on Friday, September 2, the day the Stanford Rapist (I refuse to mention his name) will be released from prison after only three months in jail for raping and illegally penetrating an unconscious woman behind a dumpster on the Stanford University ground on January 18th, 2014. He's free, unlike his victim.
Consider the facts of his encounter with the victim. She is unconscious in an alley. He is intoxicated but able to walk past and see her. Does he think to get help? Does he ignore her and stumble to another party? No. He decides it's acceptable to assault her, tear off her clothes, penetrate her, and take photos of her naked body to send to his buddies. He is convicted by witnesses but spends only three months in jail. After all, boys will be boys.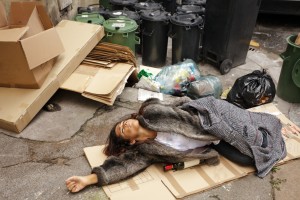 The recent attention to this miscarriage of justice motivated me to do something to call attention to the horrors of rape. The best action for me is to write, so here are some points I want to make.
In a civilized society it's not tolerable to rape another person, drunk or sober. She did not give permission to be raped because she was drunk. He did not have the right to violate her body.
Rape is condoned because it's considered an expression of art.
"The Rape of the Sabine Women" is a powerful marble statue that stands in a glorious plaza in Florence, Italy. Created between 1574-82 by the Italian sculptor Giambologna, the statue was named to depict an episode dating back to 750 BC when the first generation of Roman men needed women so they kidnapped them from surrounding Sabine families. According to the legend, the women were raped and moved to Rome to bear children and populate the new town of Rome. The statue came from one block of marble and is revered for its fluid strength and expert craftsmanship. Not much attention is given to the distraught face and outstretched hand of the struggling victim.
Rape is a part of our entertainment.
Our children are exposed to rape every day. Video games glorify murder, rape, and looting. According to several published accounts, the game "Grand Theft Auto V" encourages gamers to virtually rape avatars controlled by other people playing online and post videos of their conquests on YouTube.
There are more than 200 movies with rape as a main theme.
There are more than 200 bestselling fiction books that describe at least one central rape theme.
Rape is happening now.
On average, there are 288,820 victims (age 12 or older) of rape and sexual assault each year in the United States.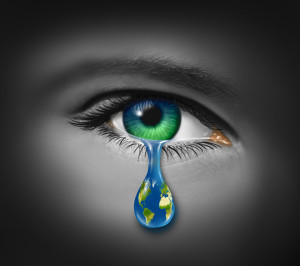 Rape is common on college campuses.
Among undergraduate students, 23.1% of females and 5.4% of males experience rape or sexual assault through physical force, violence, or incapacitation.
Rape is personal.
I don't remember his name, but I recall he smelled of cigarettes and beer. He laid heavy across my body, frantic to finish satisfying himself and return to the party. The walls in the small basement room of the fraternity swirled around me, and I tried to focus on a single light bulb. I arched my back against the assault but he pushed me down and told me to be quiet. Everything went black. Forty years later, I still remember the terror and the shame.
I was a college freshman and had never been drunk until that party at the fraternity. He was older and popular, and he enjoyed conquering naïve women. I fit the profile. I was the target of the evening in a raw ritual that fraternity men had played for decades. He was fun and charming as he put his arm around me and handed me another plastic cup of sweet alcohol. Then he ushered me to the room and shut the door.
Somehow my sorority sisters helped me back to the house. I didn't remember anything but humiliation and fear. I wept with relief when my period arrived weeks later to prove I wasn't pregnant. Now I wonder if he ever had children of his own. If his daughter went away to college, did he remember his rape ritual with freshman coeds? Was it still a game then?
I writing this after decades of staying silent because I care about the woman behind the dumpster. The victim could have been me. She could have been my daughter. I can't remain silent anymore because I want to give a voice to our naked sister, bleeding and confused, violated on the dirty ground while the rapist took photographs.