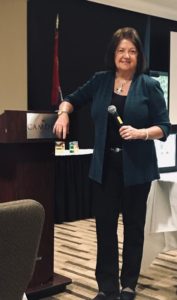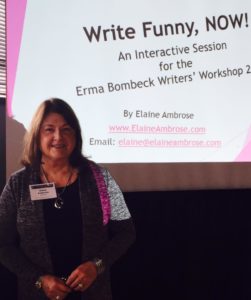 Audiences in five countries – Spain, Ireland, Canada, Mexico, and throughout the United States – have enjoyed the unique wit and wisdom of Elaine Ambrose. From her childhood on a potato farm in southern Idaho to her corporate days of organizing news conferences in New York City, she brings a provocative blend of humor, motivation, and country charm to each presentation and workshop.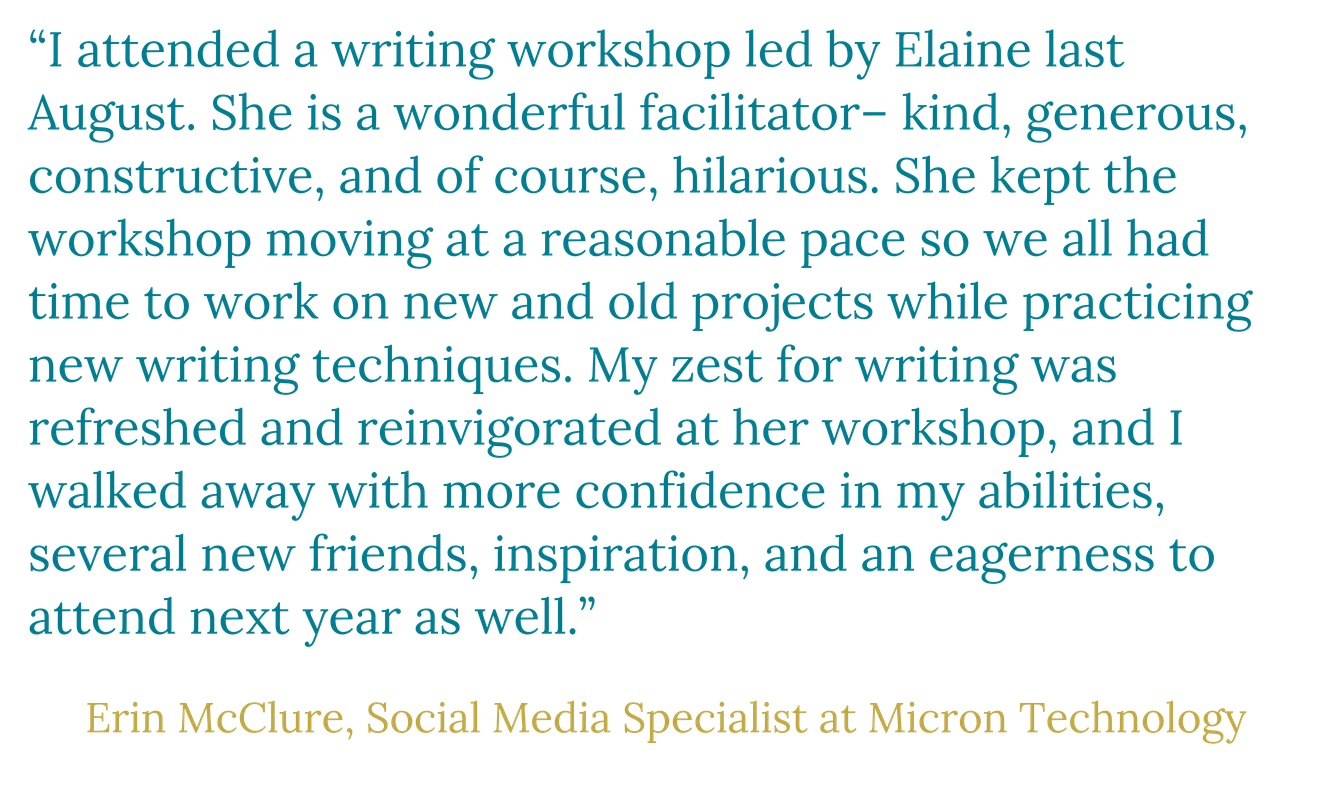 For details about rates and availability for events and speaking engagements, email: elaine@elaineambrose.com
Speaker Topics
Elaine's presentations can range from a 30-minute speech to a one-hour interactive workshop.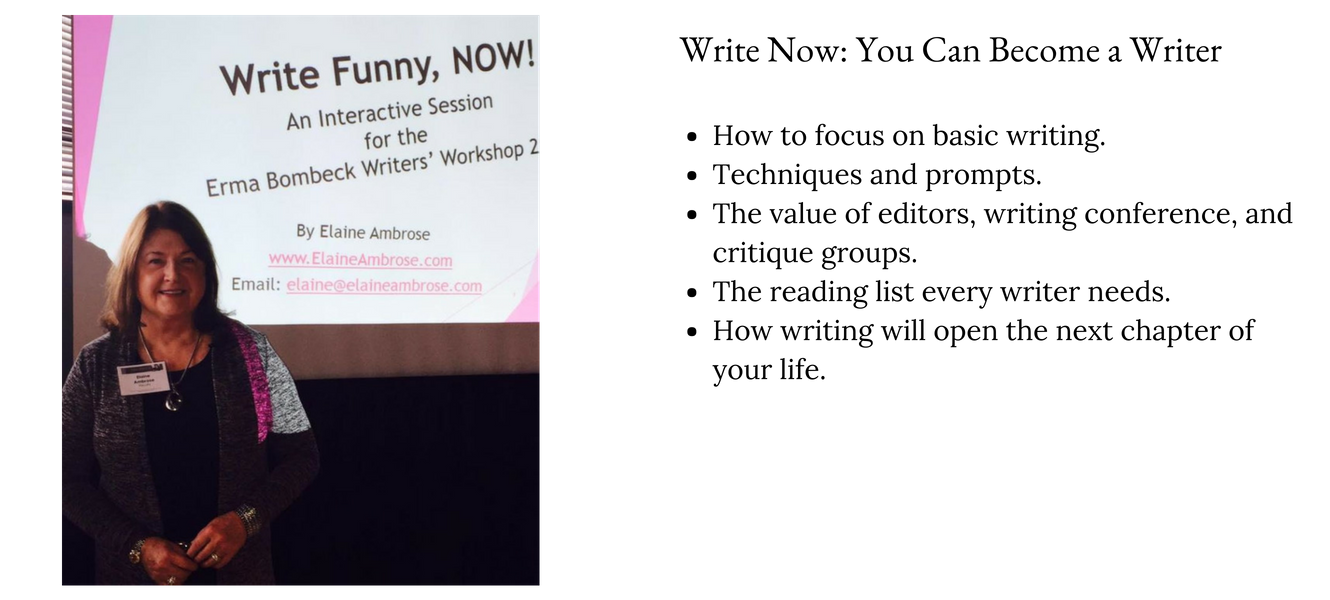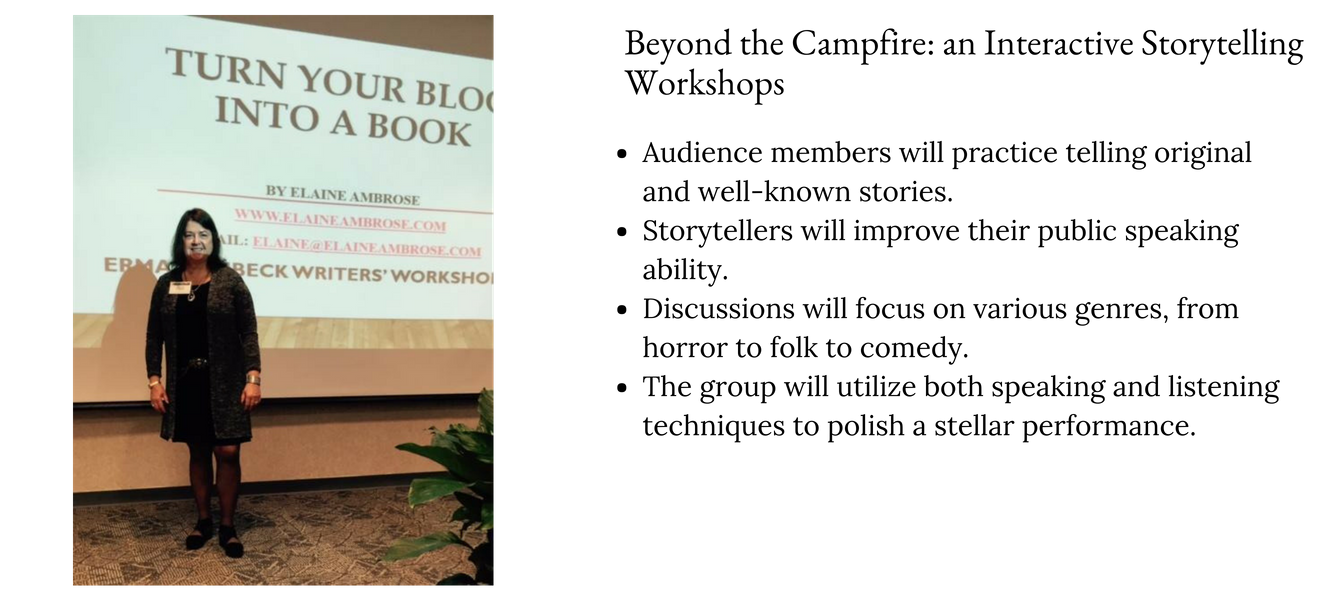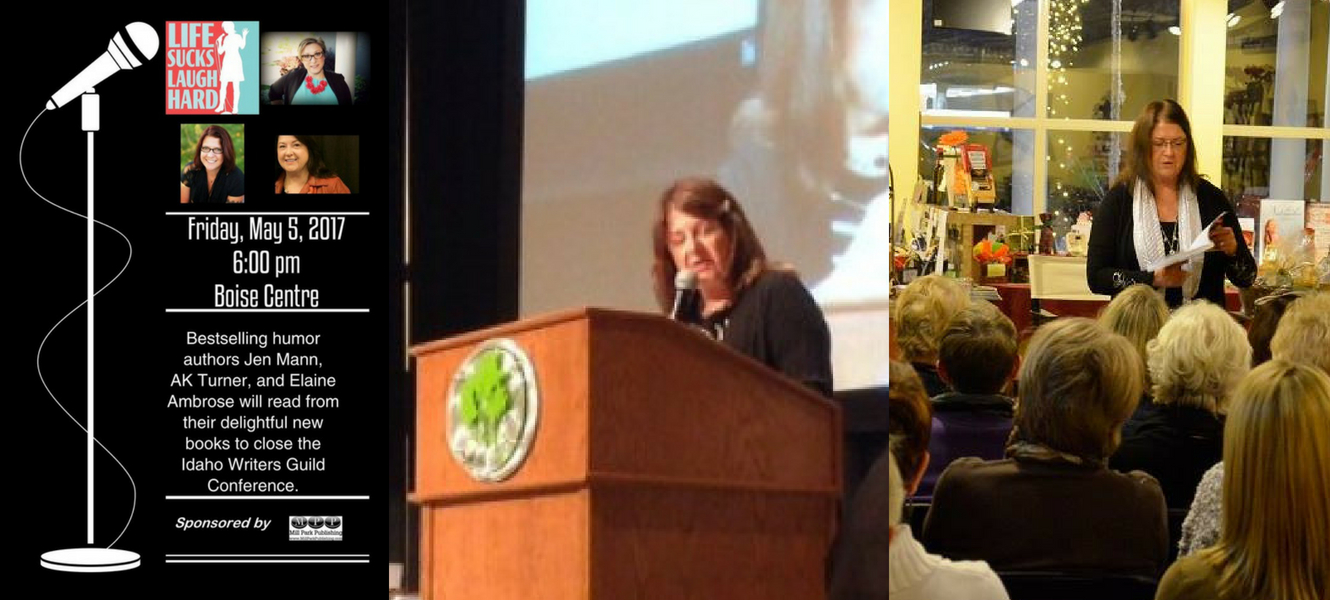 Elaine is a popular luncheon speaker known for using props such as finger puppets to entertain audiences at various luncheons and after-dinner speeches for civic groups, private organizations, and community service groups. For several years, Elaine was on retainer to present quarterly speeches for retiring employees of Idaho Power Corporation. She hosted and spoke for a collegiate alumni group touring Spain, spoke to the annual meeting of a fraternal organization in Vancouver, Canada, enjoyed a book signing event in Todos Santos, Mexico, and facilitated a writing discussion in Ireland with Wayfinding Women. She also organizes a comedy show in southern Idaho called, "Life Sucks, Laugh Hard."
For an example of her humor writing abilities, here's an audio version of her viral essay, "Don't Fart During an MRI." The Huffington Post blog post received more than 800,000 likes and was translated into six languages around the world. The scene below is from the HuffPost Live interview from New York City.
What Others Are Saying:
"Elaine received a standing ovation after her presentation at our national convention in Seattle. She was the highlight of the event."
– Jan Stanley, owner, Lindal Cedar Homes
"Elaine is one of the most humorous and entertaining speakers I have ever heard. I am impressed with the variety of topics Elaine covers so well and her ability to connect with audiences of all ages and backgrounds. She is always a big hit.
– Jim Everett, CEO, Boise Family YMCA
"Elaine's motivational speeches are such a refreshing reminder for us to live each day to the fullest. She will make you laugh, cry, and wonder about this journey of life that we are all traveling. She motivated our cast until they stood up and cheered!"
– Jamie Cesaro, Vocal Instructor, UP WITH PEOPLE International Touring Cast
"Elaine combines humor, style, imagination, and intellect to be one of the most engaging public speakers I have ever encountered. She is an exciting personality!"
– Dr. Robert Hoover, President and CEO, Idaho Community Foundation

Radio interview on BlogTalk Radio with Jeanie Brosius King describes my thoughts about the death of my younger brother. This segment is titled "How the NOW is What We Have."

Commencement Speaker, University of Idaho

In New York City as a BlogHer "Voices of the Year" Winner

TV Interview in Phoenix, AZ

High School Graduation Speaker

Huffington Post Live from New York – Viral Blogger Interview

Luncheon Speaker – Blue
Lakes Country Club – Singing with Finger Puppets

Spinning yarns at Boise's Story Story Night.