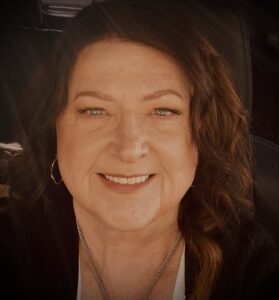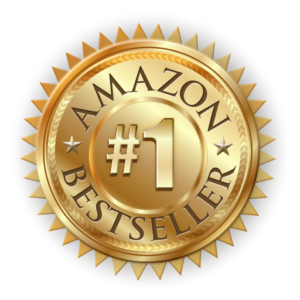 Elaine Ambrose is a bestselling author of 12 books, 14 eBooks, and 4 audiobooks, and she has won prestigious writing awards in three genres: humor, memoir, and children's books.
As a motivational and humorous speaker, Elaine Ambrose shares her effective storytelling strategies to business and civic audiences across the country. In addition to public speaking engagements, her online webinars and workshops teach interactive writing and storytelling techniques. Written and oral storytelling can engage and activate audiences, create a path to solve problems, provide a colorful journey with important lessons, enhance sales and marketing, add humor and emotion, and leave positive results with a proven call to action. Elaine Ambrose also offers books, eBooks, and audiobooks for sale in three genres: humor, memoir, and children's books.
Her newest book, a children's book titled Melody's Magical Flying Machine, was released in November 2020 and won the 2021 Independent Press "Distinguished Favorite" Award for Children's Fiction. The book features a 10-year-old girl with Down syndrome who creates a magical flying machine. Kirkus Reviews wrote that the book is "A joyful, well-told story that celebrates the power of imagination."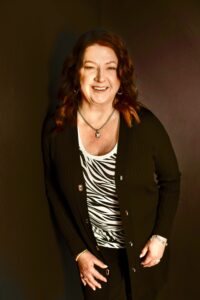 Her books include Frozen Dinners, Menopause Sucks,  Midlife Cabernet, and Midlife Happy Hour.  She's also an award-winning syndicated blogger on several online sites.  Midlife Happy Hour was a finalist for the 2016 Foreword Book of the Year award for Humor. Foreword Reviews gave the book a rare 5-Star Review. The book won First Place in the Independent Press Awards for Midlife and was selected as a "Distinguished Favorite" for Humor. Elaine won two writing awards from the National Society of Newspaper Columnists for her humorous blog posts on The Huffington Post and on her own blog.
Elaine's memoir, Frozen Dinners – A Memoir of a Fractured Family, was released in November 2018.  Foreword Reviews wrote,"Elaine Ambrose's tense memoir, Frozen Dinners … paints a complex portrait of a twentieth-century Midwestern family… Illustrative prose brings the anecdotes to life, describing the Idaho landscape and muddy potato farms with poetic imagery." The book won Distinguished Favorite from the Independent Book Awards and Distinguished Favorite from the New York City Big Book Awards Program. The book is available in hardcover, eBook, and audiobook read by the author.
Her children's book, Gators & Taters, won the 2018 "Distinguished Favorite" for Children's Literature from the Independent Press Awards. The bilingual storybook, The Magic Potato, was adopted by the Idaho State Board of Education for the statewide curriculum and won the prestigious 2018 Silver Medal from the Moonbeam Children's Book Awards.
She organizes professional writing retreats with acclaimed faculty, and she is a popular motivational speaker at college commencement ceremonies, writing conferences, workshops, retreats, book clubs, and live comedy shows.
In 2014, Ambrose released a collection of humorous essays titled Midlife Cabernet. The book won a Silver Medal for Humor from the Independent Publisher Book Awards (IPPY) and the First Place for Humor from the North American Book Awards. Publishers Weekly wrote that the book is "laugh-out-loud funny." Foreword Reviews wrote that Midlife Cabernet is "Erma Bombeckesque…an argument for joy." In January 2015, the book ranked #1 in sales in the humor category on Amazon.com and sold more than 8,000 copies.
Ambrose is an internationally recognized syndicated blogger. She recently was voted one of the top three authors in the "Best of Treasure Valley" contest sponsored by The Idaho Statesman. In October 2016, she was named a regular featured contributor to Sixty and Me.
In 2014, she authored a humorous post on The Huffington Post that went viral with more than 700,000 likes. The post, titled Don't Fart During an MRI was reprinted in several countries in various languages and continues to gain fans. The post was named as of one of the Top Ten Most-Read Posts in the Ten-Year History of The Huffington Post. Ambrose was interviewed live from New York, Interview on Huffington Post Live-Streaming Network.
Another post on her blog, My Mother's Body Got Lost, was chosen as a winning entry in the Voices of the Year Competition sponsored by BlogHer. Ambrose presented her essay at the conference in New York in July 2015.
In 2008, Ambrose collaborated with author Joanne Kimes to write Menopause Sucks. Published by Adams Media, the book continues to sell well and receive positive reviews.
Ambrose is the founder and facilitator of the quarterly Women, Words, and Wine Writing Retreat as well as the annual Write by the River Retreats sponsored by her business, Mill Park Publishing. Write by the River Retreats have featured New York Times bestselling authors Anthony Doerr, AK Turner, Jennifer Basye Sander, and Whiting award winner Alan Heathcock.
She spoke in 2014, 2016, and 2018 at the Erma Bombeck Writers' Workshop in Dayton, Ohio. She was a speaker at the first annual  BAM Bloggers at Midlife Conference in 2015 in Nashville, Tennessee, and again in Las Vegas in 2016. She is a regular speaker and workshop leader at the Idaho Writers Guild Rendezvous.
Ambrose has thousands of loyal readers through her books and various social media sites. Her syndicated blog Midlife Cabernet appears on her own site as well as on The Huffington Post,  BlogHer, Jennings Wire, Humor Outcasts, Project Eve, Erma Bombeck Blogroll, and Midlife Boulevard. She was named a Social Media Influencer by BlogHer. Ambrose maintains a consistent presence on a wide range of social media sites, including Facebook, Twitter, LinkedIn, Pinterest, Instagram, Amazon, Goodreads, Tumblr,  YouTube, as well as on her websites Elaine Ambrose and Mill Park Publishing.
Elaine was a featured blogger on Sixty & Me, and has received recognition for notable midlife bloggers.
Ambrose was Idaho's first female television news reporter and talk show hostess, the first editor of McCall Magazine, the associate editor of Boise Magazine, a manager in the Communications Department for Boise Cascade Corporation, a founding member of the Idaho Writers Guild and a sponsor of its annual writing conference, the Idaho Writers Rendezvous. She owns Mill Park Publishing, and recently won two IPPY Awards from the Independent Publisher Book Program. Her books have won 14 awards in the past three years. Her short stories appear in several anthologies and were selected for two collections published in 2012 by Harlequin, A Miracle Under the Christmas Tree and  The Dog with the Old Soul.
Ambrose has appeared on television and radio and as a featured performer at Story Story Night (Boise's version of The Moth), the Erma Bombeck Stand-Up Comedy Routine, and Life Sucks Laugh Hard 2013, a live reading event at which she performed alongside New York Times bestselling author Laurie Notaro. On May 15, 2015, Ambrose appeared in a live comedy show  Life Sucks Laugh Hard 2015 with New York Times bestselling authors and humor bloggers Jen Mann, Robin O'Bryant, and AK Turner.
In addition to her IPPY Awards, she received Outstanding Author Awards from the Idaho Book Extravaganza in 2012, 2013, and 2014. In 2014 she was named a Woman of the Year by the Idaho Business Review. The Erma Bombeck Writers' Workshop named Ambrose Featured Blogger in April of 2014 and Humor Author of the Month in May. She received a national volunteer award from the University of Idaho and served as president of the national alumni association. An avid traveler, Ambrose has visited 32 countries around the world.
Many of Elaine's relatives walked or rode wagons to Idaho via the Oregon Trail. She grew up on an isolated potato farm in Wendell, Idaho (population 1,000). Because she usually was grounded, she spent much of her time reading in her room. The enticing photographs in National Geographic magazines provided the perfect escape, and she vowed to someday travel the world. Since then, Elaine has visited more than 32 countries. Highlights of her explorations include riding on a bull elephant on safari in Nepal while witnessing a wild tiger kill a buffalo; hiking to the top of the dome of the Vatican in Rome, Italy; attending a cooking school in South Africa; singing in a concert choir that toured Europe; cruising down the Nile on the way to the Valley of the Kings in Egypt; hosting a tour group in Ireland; and getting expelled from a tour of the Taj Mahal in India because she was too noisy. Elaine recently toured Greece and the Spanish island of Palma de Mallora with only carry-on luggage and her new husband.
What Others Are Saying:
"Elaine received a standing ovation after her presentation at our national convention in Seattle. She was the highlight of the event."
– Jan Stanley, owner, Lindal Cedar Homes
"Elaine is one of the most humorous and entertaining speakers I have ever heard. I am impressed with the variety of topics Elaine covers so well and her ability to connect with audiences of all ages and backgrounds. She is always a big hit."
– Jim Everett, CEO, Boise Family YMCA
"Elaine's motivational speeches are such a refreshing reminder for us to live each day to the fullest. She will make you laugh, cry, and wonder about this journey of life that we are all traveling. She motivated our cast until they stood up and cheered!"
– Jamie Cesaro, Vocal Instructor, UP WITH PEOPLE International Touring Cast
"Elaine combines humor, style, imagination, and intellect to be one of the most engaging public speakers I have ever encountered. She is an exciting personality!"
– Dr. Robert Hoover, President and CEO, Idaho Community Foundation
Author
Elaine Ambrose is the author or co-author of nine books.
Find Elaine's author page on Amazon.com.
Blogger
Elaine is a syndicated blogger on The Huffington Post – http://www.huffingtonpost.com/elaine-ambrose/
Elaine is a featured blogger on Sixty and Me
Elaine writes a national blog titled "The Midlife Sage" for Annie Jennings Wire.
Elaine writes a blog titled "Midlife Cabernet" for BlogHer.com
Elaine's blog also is published on Project Eve, and her blog "Midlife Cabernet" is included on the blogrolls for Erma Bombeck Writers' Workshop and BlogHer.com.
Elaine is a regular blogger for "Midlife Boulevard" and "HumorOutcasts.com"
Speaker
Elaine is a popular public speaker and is known for inspiring her audiences to laugh, think, and act with positive energy and gratitude.
Using props, prizes, and positive punch lines, Elaine offers a fresh and funny perspective to women and men who need motivational moments to enjoy life during their winding walk through life.
Elaine's most popular speech is entitled "Live Happy or Die Crabby." She has performed this inspirational crowd-pleaser to hudnreds of audiences nationwide.
Elaine is a popular commencement speaker for universities and schools.
Workshop Topics
Children's Literacy, Music and Writing, Self-Publishing vs. National Book Contract, How to Write for Magazines, Using Music as a Muse
Publisher
Awards
Finalist for 2016 Foreword Book of the Year Award
Winner of the 2012 and 2014 Independent Publisher Book Awards.
Elaine was named one of Idaho Top Ten Authors at the Idaho Book Extravaganza in November 2012 and 2014
Elaine was nominated for the 2012 and 2014 Best of Boise "Living Idaho Writer" Category.
Two books published by Elaine's company Mill Park Publishing won four of the forty awards given by the 2013 Idaho Book Extravaganza Top Book and Author Awards. Awards were for First Place for fiction, cover design, interior design, and Second Place for cover design. Books from Mill Park Publishing have won 14 awards in 3 years.
Elaine was named a "Business Woman of the Year for 2014" by the Idaho Business Review.
Email: elaine@elaineambrose.com
Elaine created the Idaho Chapter of "Cycling Without Age." Here's a preview of the launch party.
Want to read even more about Elaine? Check out her interview on