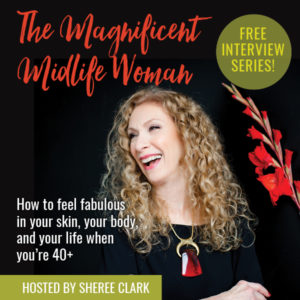 Follow this link for details about how to register for the series and to hear my interview on January 31st.
Midlife can absolutely be some of the BEST years of your life. Join me for "The Magnificent Midlife Woman: How to Feel Fabulous in Your Skin, Your Body, and Your Life When You're 40+."
I'll be interviewed on Thursday, January 31. The entire series runs January 10th through February 4th. I'll be offering a free eBook of my new book, Frozen Dinners – A Memoir of a Fractured Family. After the interview, you will be able to download the free eBook from a link on this website.