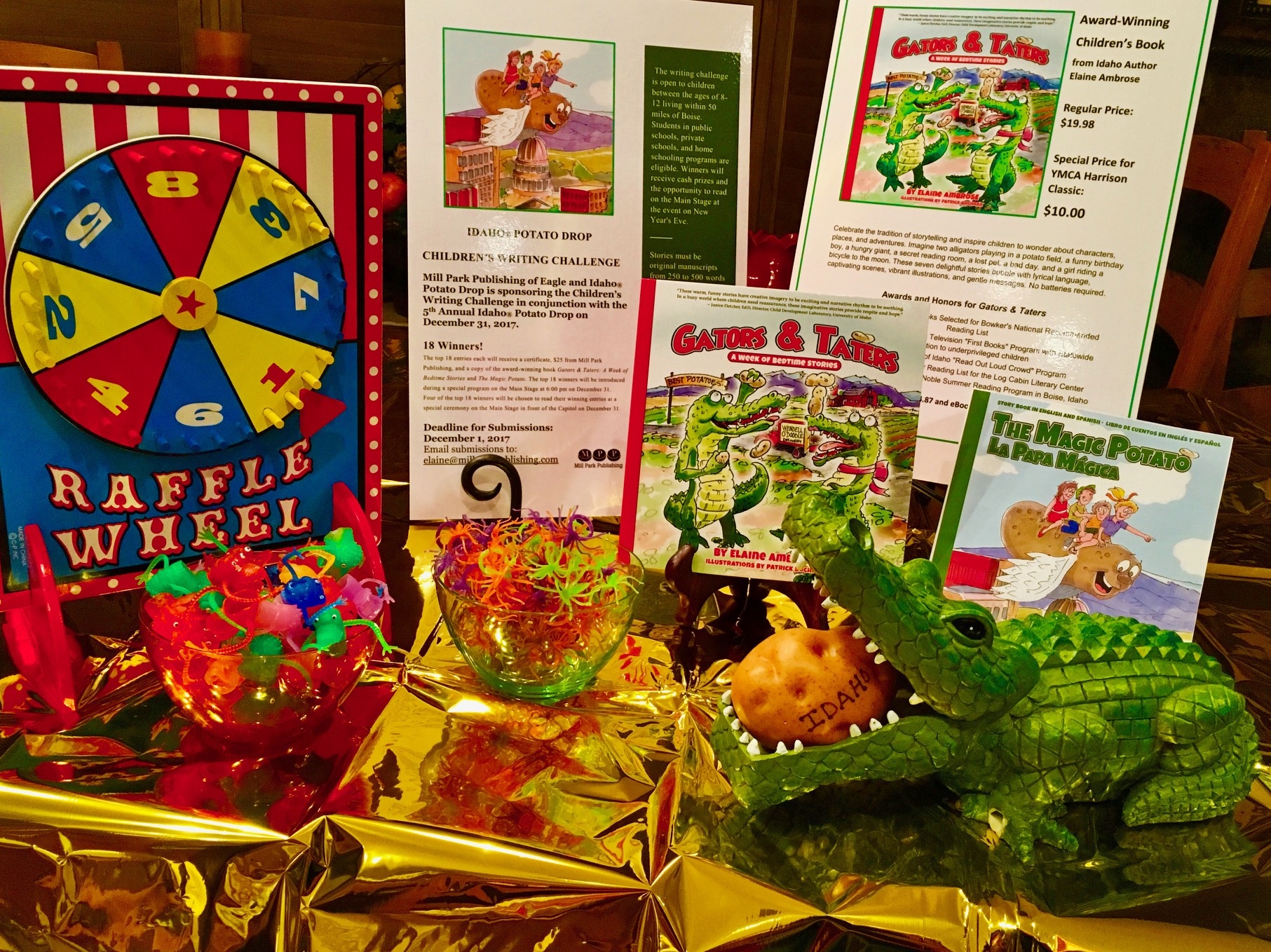 Mill Park Publishing of Eagle will participate in the YMCA Harrison Classic on Sunday, October 15. The Classic is a one mile race for kids 13 and under of all abilities, and the route in on Boise's historic Harrison Boulevard. Participation is the goal of this race; everyone who participates is a winner, regardless of how they finish.
Mill Park Publishing will be at the finish line with prizes, books, and special announcements. Runners can spin a prize wheel and choose a finger puppet, spider ring, or book. The award-winning book Gators & Taters – A Week of Bedtime Stories will be offered for sale at a 50% savings for the Classic.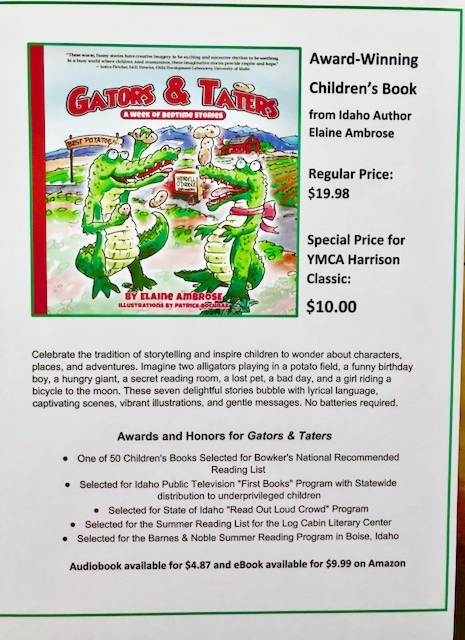 Mill Park Publishing also is promoting the children's writing challenge in conjunction with the Idaho Potato Drop on December 31, 2017.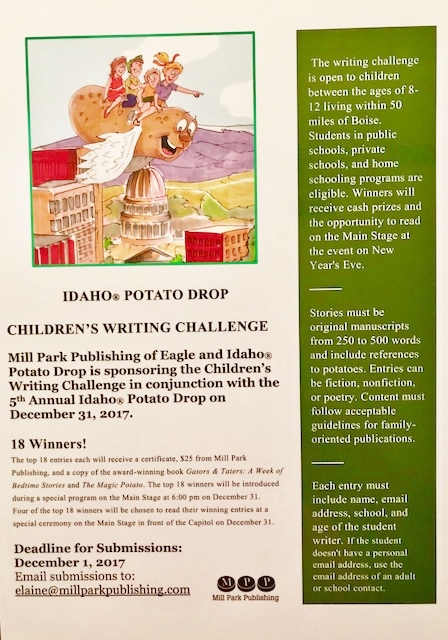 Mill Park Publishing is owned by author Elaine Ambrose.