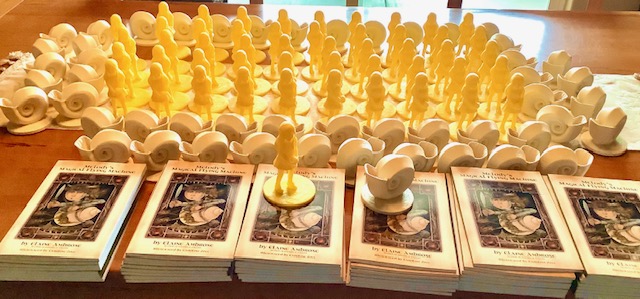 Bestselling author Elaine Ambrose donated 50 signed copies of her new children's book, Melody's Magical Flying Machine, to Special Olympics Idaho. The donation included 100 toys made from a 3D printer and a check for $2,000. The toys and books will be given to children during the holidays.
In the book, a 10-year-old girl with Down syndrome uses a 3D printer to create a flying machine. Toy models of the girl and the flying machine were manufactured by a local 3D print company. The book was released in November, and proceeds were designated for Special Olympics. The COVID-19 pandemic has curtailed events for the organization, and the books and 3D toys will provide a reading and role-play activity for the participants and their families.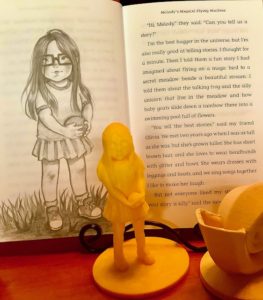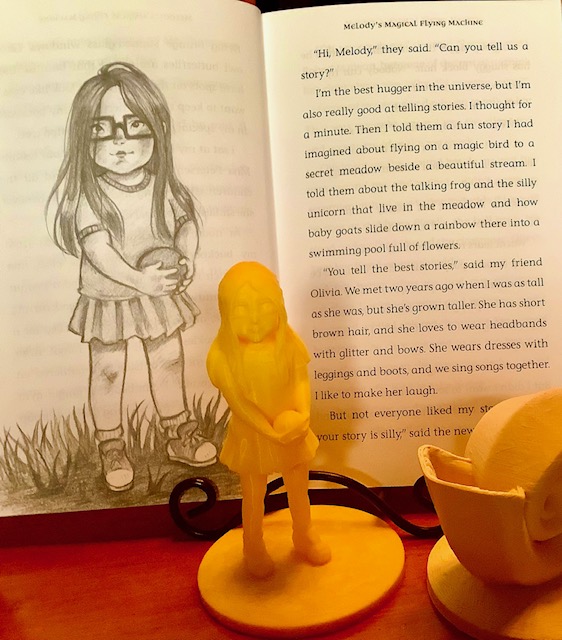 Laurie La Follette, chief executive officer of Special Olympics Idaho, said the donation will be allocated to Special Olympics programs across the state. Special Olympics is an international organization that changes lives by promoting understanding, acceptance and inclusion between people with and without intellectual disabilities. Special Olympics serves more than 5 million persons with intellectual disabilities in 170 countries.

The 88-page chapter book is written for ages seven through eleven and includes creative illustrations by Idaho artist Caroline Zina. The book was published by Brown Books Publishing and also is available in eBook format , and soon in audiobook read by the author. They are available online or can be ordered from local bookstores and libraries.
National professional reviews have been positive. Publishers Weekly awarded the book with a "lightning bolt" designation, indicating an "Editor's Pick for a Book of Outstanding Quality." The review to be published in the November issue of Publishers Weekly noted that: "Award-winning humorist, memoirist, and children's author Ambrose adds another hit to her roster with a third children's book." Kirkus Reviews wrote the book "is a joyful, well-told story that celebrates the power of imagination."
Readers within the Down syndrome community also gave positive reviews. Allison Zoccola has an adult brother with Down syndrome and sent these remarks: "WOW – your book is incredible. I can imagine reading this to my daughter with so much joy and pride in having the main character proudly represent such an underrepresented population of phenomenal people. The descriptions are peppered with realistic details and mannerisms and bring so much life to the story for me."
Ambrose is the bestselling author of ten books, a viral blogger, and a certified workshop facilitator. She has won national writing awards for books in three genres: humor, memoir, and children's books. As the founder and publisher of Mill Park Publishing, she has donated thousands of dollars to local charities in conjunction with new book releases. Recipients included the Idaho Writers Guild, The Cabin Writers in the Schools program, the Women's and Children's Alliance, and Dress for Success Boise Valley. A $2,000 donation to the Wassmuth Center for Human Rights enabled 200 area school students would see the documentary "He Named Me Malala," and a writing challenge with cash awards was created for local students in conjunction with The Idaho Potato Drop. Other donated projects established the Idaho chapter of Cycling Without Age and endowed the Ambrose Storytelling Workshop at the University of Idaho.
Ambrose recently finished an online course for how to do a webinar on Zoom, and her first writing workshop appeared online in November. For her next project, Ambrose is writing another humor book for women over age 55 because they really need to laugh again.