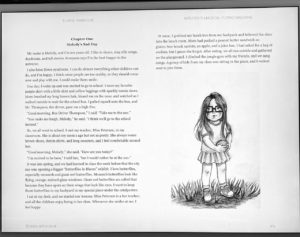 Melody's Magical Flying Machine is almost ready to fly into the hands and hearts of adults and children eager for a positive, imaginative story. The book, eBook, and audiobook read by the author will be available in November, but orders are being accepted now.
Click here for the paperback edition available for pre-order.
Click here for the eBook edition for Kindle.
The story features a 10-year-old girl with Down syndrome who meets an enchanted talking bird. Using a 3-D printer, they create a magical flying machine pulled by two dragons so she can soar freely through the air, amaze her friends, and scare a group of bullies. Kirkus Reviews wrote "the book is a joyful, well-told story that celebrates the power of imagination."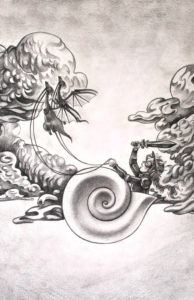 Kirkus Reviews wrote illustrations by Idaho artist Caroline Zina are "beautifully textured and shaded, with a magical quality that deftly matches the text." The manuscript was professionally edited and published by Brown Books Publishing. The author employed the assistance of five children between the ages of eight and twelve to make suggestions and approve the final version. Talented people at DesignWorks Creative in Boise designed the interior layout for the eBook. With the release in November, the author will offer 3-D toys for purchase to accompany the book. The toys are being manufactured by Slant 3D in Nampa. The audiobook will be produced by Drew Allen Brown of Nampa. The cover art by Wayne Anderson is courtesy of Bridgeman Art Gallery in New York. Proceeds from the initial launch in November will be donated to Special Olympics Idaho.