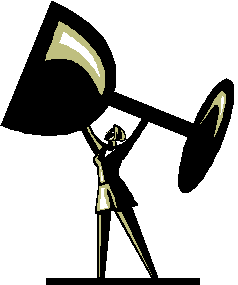 Call it a case of sour grapes. More like 45 cases. I was bamboozled for booze by a former friend who solicited money for an exclusive wine club. Red flags were slapping me in the face but I couldn't see beyond my rosé-colored glasses.
I don't enjoy broadcasting my stupidity but I hope my mistake can prevent other women from being swindled by shady shysters. The guy sold a snake oil deal disguised in a wine bottle, so of course I willingly imbibed in his exciting new venture known as Vinemakers LLC. (Note: In this case, Limited Liability means the managing partner didn't need to honor the contract.)
The result of being a sucker: I lost more than $30,000 and now have 540 bottles of unlabeled wine without foil over the corks. My house resembles a moonshine shack.
The wine is good – it received a 90 point rating from Wine Spectator – but not worth $56 a bottle. I can't sell the wine because I'm not a distributor and it's not labeled. My only options are to give it away at charity functions and to throw raucous parties. So come on over and step through the boxes and bottles. I'll be in the corner wearing a dunce hat.
As a sobering public service, I now am qualified to offer my top five ways for women to avoid bad investments:
Be skeptical. Most middle-aged women would have a tendency to believe and trust a friend whose LinkedIn profile virtually claims he is the smartest man in the entire business world. Big mistake.
Ask to see financial statements and details about other investors. I learned too late that I invested three times more money than the others. Most of the victims were women, but there was one man who doesn't want to be identified because he is a local financial advisor. Every investor lost at least $10,000, and the winemaker eventually lost her house.
Have a non-related lawyer review any contract. For my $30,000 investment, I was given a document that "guaranteed" a return of capital participation, an additional 15% profit sharing on all the wine sold, and six cases of wine annually. The club went out of business and there was no legal recourse to enforce the bogus claims. We were offered cases of wine, and that's all. My 45 cases were delivered from the back of a pickup truck on a 100 degree day, and the "Seasoned Senior Executive with Global Marketing Experience" was nowhere in sight to help unload. His subsequent emails promising to "make all of you whole" only succeeded in making all of us a whole lot angrier.
Know your legal options. You can't squeeze dollars from a barrel of fermented grapes, so don't try to sue. The winery doesn't have the money to pay the debts, so all you get are legal bills which could lead you to drink. Again. It's also illegal to physically harm the guy who cheated you. I already researched that option.
Appreciate your own ethics. If most women asked our friends, associates, and their parents for investment money and then the project failed, we would work multiple jobs to pay back the investors. But slimy skunks don't agree with that philosophy. They could, however, be ridiculed someday in a national blog.
My final words of advice: Don't avoid future risks but research any financial venture and know that if it's too good to be true, it's a lie. Finally, keep a sense of humor when faced with negative situations. For my pending party, I will have an altered game of Pin the Tale on the Donkey. Guess whose photograph is strategically placed?
Today's blog is fueled by a 2008 Syrah. The grapes were from Columbia Valley in Washington, and the wine was bottled by the talented winemaker at Periple Winery in Garden City, Idaho. One down, 539 to go…