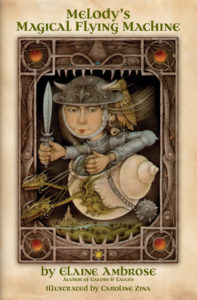 Melody's Magical Flying Machine is receiving glowing reviews from across the country. The book will be released in the fall by Brown Books Publishing Group, and preliminary evaluations are above projections.
"Melody's Magical Flying Machine by Elaine Ambrose features a 10-year-old girl with Down syndrome and is a joyful, well-told story that celebrates the power of imagination. Melody is an engaging narrator whose cheerful affection, knack for happiness, and zestful imagination express themselves in every line. Zina's pencil illustrations are beautifully textured and shaded, with a magical quality that deftly matches the text." – KIRKUS REVIEWS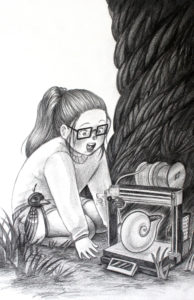 In the story, Melody loves to daydream beneath a tall catalpa tree in the backyard. She meets an enchanted bird and they use a 3D printer to create a magical flying machine so she can soar over the playground to amaze her friends and confront a group of bullies. Melody's energetic talent in storytelling empowers her to educate others about Down syndrome while sharing her tall tales and strong hugs.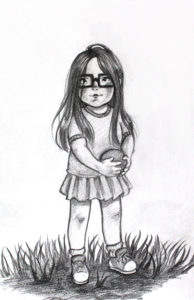 Kirkus Reviews has been an industry-trusted source for honest and accessible book reviews since 1933. Headquartered in Austin, Texas, the company reviews the nation's top publishers, small publishers, and independent authors. Qualified professionals review more than 10,000 books annually, and their evaluations include negative and positive reviews.
Other reviews for the book:
"Melody is a delightful girl, small in stature, but with an outsized imagination—who also happens to live with Down syndrome. After a sad day, she becomes a brave warrior and takes on the class bully with help from a new friend and some flying dragons. As a mental health advocate and mother of four, including one child with autism spectrum disorder, I am so grateful for this story of strength, resilience, and joy. We need more voices like Melody's!"
– Liza Long, Author, The Price of Silence: a Mom's Perspective on Mental Illness
"One of the primary missions of Family Advocates is to promote the health and well-being of every child and encourage children to reach their true potential by being safe, strong and brave – just like Melody. This book highlights the positive fact that a child with special needs can dream, share, achieve goals, handle bullies, and contribute to the community."
– Kathryn Seebold, Executive Director, Family Advocates
Other positive reviews came from four children, ages 8 through 12, who read the book and offered expert commentary.