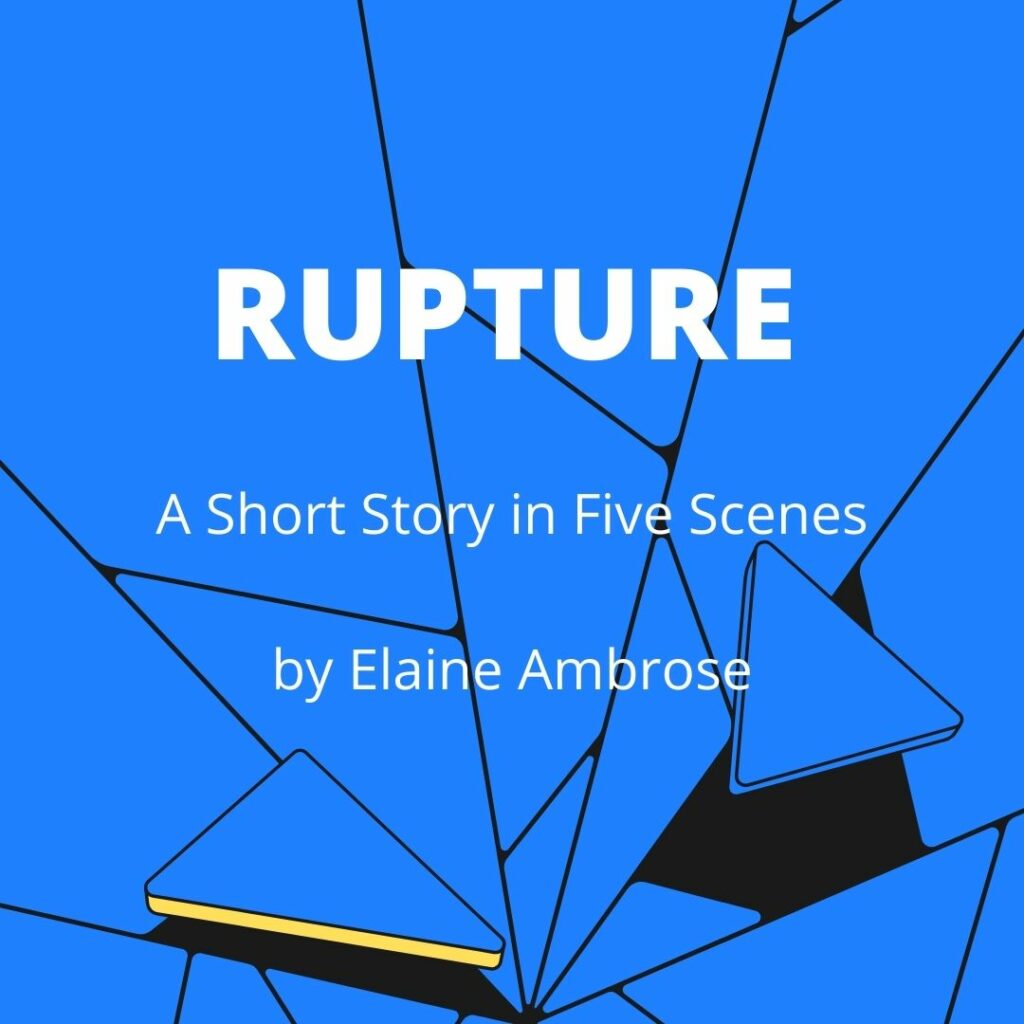 1.
Julia was ten years old when her mother smacked her over the head with a tube of Pillsbury refrigerator biscuits. The can ruptured and eight Southern Homestyle clumps of molded dough wiggled from her brown hair onto the floor.
"Aha!" exclaimed her mother as she picked up the dough and arranged the raw biscuits on a cookie sheet. "That's how you open these pesky cans."
Helen had followed directions on the package, removed the label, and pressed the appropriate line with a spoon. Nothing happened. She twisted, pulled, added colorful language, and slammed the cardboard roll onto the counter. The stubborn tube refused to break.
With incredible bad timing, Julia happened to run into the kitchen and demand something to eat. That's when her resourceful mother decided Julia's head presented the perfect solution to the family's dinnertime dilemma.
"Ouch!" yelled Julia, rubbing her head. "Why did you do that?"
"So you'll have something to eat," her mother responded as she slid the pan into the oven. "Dinner will be ready soon."
Helen glanced in the mirror to straighten her skirt and smooth her frizzy blonde hair.
Julia made a mental note never again to demand food, especially from her mother. She knew none of her friends had mothers who would smack them in the head with a can of dough. They were lucky.
2. 
Dinner commenced when her dad Hank, a big man with gnarled hands, and her two older brothers James and Teddy, skinny boys with shaggy brown hair and freckles, tumbled into the kitchen after working all day on the farm. After a quick wash in the kitchen sink, they sat down as Julia's mother scurried to bring a platter of fried chicken, mashed potatoes, a bowl of green bean casserole, and a basket of biscuits with butter.
"These biscuits aren't homemade," mumbled Hank, washing down the warm bread with a large glass of milk.
"Didn't have time to bake from scratch today," Helen said, trying not to sound defensive. "The hose in the garden ruptured and almost ruined my carrots. I had to repair the hose and replant some vegetables."
Hank grunted, so James and Teddy grunted, too. Julia watched in silence as the family finished the meal, all of them sopping the potatoes with the biscuits. Her head still hurt.
After dinner, Helen and Julia remained in the kitchen to wash the dishes while her father and brothers retired to sit outside on the porch. Julia could see a dim red glow as her father took a drag on his cigarette, followed by the usual coughing and spitting.
"Why does he still smoke?" Julia asked, stacking a dish in the drainer.
"He'll cut back once the harvest is finished," Helen replied. "You know it's a stressful time."
"I'm having a stressful time, and I don't smoke," Julia said. "I'd rather kick something or holler outside. Maybe I could smack someone with a can of biscuits."
Julia glanced to her side and noticed her mother biting her lip.
"Someday you'll be blessed with a family, and you'll understand," Helen said with a tone of voice more weary than usual. "I'm sorry about your head. But it came in handy."
They both laughed and finished the dishes.
3.
The next morning, Hank pounded on Julia's bedroom door. "Get up," he called. "We need your help today to finish the potato harvest."
Julia pulled on her work clothes and boots and joined the family in the kitchen. Breakfast was simple: hotcakes and bacon. In the hurry to go to work, James knocked the plastic syrup bottle onto the floor, and Teddy accidentally stopped on it. The bottle ruptured and a gooey mess spread across the room.
"Out!" ordered Helen as she reached for towels to clean the syrup. Julia followed her father and brothers outside to the pickup truck. She glanced back at her mother on her knees wiping the floor. Julia decided she might not want to be blessed with a family.
4.
They worked all day bringing in the last load of potatoes from the back 40 acres. Julia stood on the harvester pulling out weeds while James drove the truck. Her dad and Teddy rode beside the truck to collect the potatoes as they tumbled over the conveyor belt. Twilight cast long shadows over the cellar as Hank shoveled the final pile of dirty potatoes.
Suddenly Hank stopped, clutched his chest, and dropped to the ground. His three children screamed at him to get up, but he wouldn't move. James ran to the house for his mother. She quickly called for an ambulance and ran to the field with water and a blanket.
Teddy sat on the ground, clutching his knees and rocking. Julia held her father's large, weathered hand and watched as his chest heaved in spasms until it stopped moving. A deep sigh came from his mouth, and he was gone. She let go of his hand when the paramedics wheeled him away to the ambulance.
"He suffered a ruptured abdominal aneurysm," the doctor explained later at the hospital. "At least he went quickly. A rupture of this type is common among smokers."
Helen and her children drove home in silence. Friends and other family members arrived and filled the house with tearful stories, mugs of coffee, and plates of pie. Julia escaped to her room and opened her journal.
"My dad died," she wrote. "I don't know how to feel. I hope I remember the sound of his voice."
5.
A few years later, James left for trade school and Teddy joined the Army. Helen sold the farm and moved into town to work at the library. After graduating from high school, Julia worked for a local veterinarian and saved money to buy a used car. It was a blue Toyota with one red door.
Her mother was sitting on the porch when Julia drove up in the car.
"You're leaving, aren't you?" she asked.
"Yes."
"You're breaking my heart," Helen said. "I feel like life has ruptured me into shattered pieces that can't be mended."
Julia sat beside her mother. She could stay, but there was no future in the small farming community. In the distance, a mourning dove cooed a simple solo.
"I'll always carry your strength and goodness," Julia said. "But I want and need a chance to see what is beyond this place, and I want to go where the road takes me."
Julia noticed her mother's hair had become gray and brittle, her hands rippled with veins, and her eyes were tired. Julia's heart softened.
"Give me your blessing, Mama."
Helen patted her daughter's hand. "Go tomorrow," she said. "You have my blessing, but don't forget me."
The next morning, Julia backed the Toyota out of the driveway. Helen stood at the door and waved until the car was out of view. She whispered, "I want to go with you." Julia didn't hear her mother's plea as she turned up the music on the car radio and accelerated toward the freeway.
©Elaine Ambrose
(Rejected submission for The Cabin's anthology, Rupture: Writers in the Attic.)