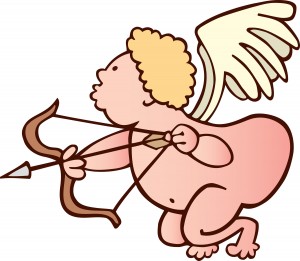 The owner of a hotel in England recently replaced guest copies of the Holy Bible, the world's bestselling book, with Fifty Shades of Grey, the soft-porn bestseller than inspires horny women to imagine torrid but poorly written fantasies. While I endorse creative marketing strategies and applaud freedom of physical expression, I assume that the hotel management will also provide locked safes for families with children, and disposable, battery-operated toys for those flying solo.
Because I can't stop myself from noticing the profound and conspicuous differences between the two books, I've noted an excerpt from each:
"As the apple tree among the trees of the wood, so is my beloved among men. I sat down under his shadow with great delight, and his fruit was sweet to my taste….
Let him kiss me with the kisses of his mouth, for (his) love is more delightful than wine."
–"Song of Solomon," Old Testament, written more than 3,000 years ago
"I found some baby oil. Let me rub it on your behind."
—Fifty Shades of Grey, current bestselling novel
I don't want to debate religion (thank God). I'm merely questioning the literary value of certain bestselling books. It doesn't take much imagination to slither into Anastasia Steele's sticky bedroom where she exclaims with amazement, "I don't remember reading about nipple clamps in the Bible!"
But it takes thought, reflection, and reading ability to get lost in Bel Canto by Ann Patchett (a personal favorite) or to feel the heartache described in The Help by Kathryn Stockett or to appreciate the wit of Olive Ann Burns in Cold Sassy Tree. Maybe it's all a matter of balancing excellence with trash, much like enjoying the occasional corn dog at the county fair. But it's also important to use or lose the delicate sensory perception abilities that come from our brains to arouse the gray matter between our ears instead of between the sheets.
The movie adaptation of Fifty Shades of Grey premieres on Valentine's Day, but I won't be attending or investing in supplies of rope, paddles, or whips. The only kinky habits I enjoy are to romp with my sweetheart and cool down with warm pie and ice cream washed down with a bold Cabernet. No bondage or spanking sessions are required, and we're completely satisfied.
I prefer my version of passion over age fifty to be titled Two Shades of Grey. The first requirement during intimate encounters would require all lights to be dim, and the second option would be lights out and only then the flannel jammies come off. The only risque activity would be if we both wore blindfolds; not for naughty pleasure but to protect our eyesight from loose but lovable skin.
I guess we should be grateful that the book is encouraging some women to read. Maybe they'll transition to other options to discover passion and drama in more literary choices. Nothing screams "Take me now!" like the vision of a loving couple reading good books together in bed.
There is a subtle connection with Fifty Shades of Grey and A Tale of Two Cities, the all-time bestselling novel ever written. Biographers of the author Charles Dickens wrote that he believed that prolific sexual activity was necessary for a healthy man. The sub-plot for his great novel centers on the erotic exploitation of a young, powerless girl by an older, powerful man. Ironically, that plot sounds similar to the story in Fifty Shades. Maybe it's a literary masterpiece after all.