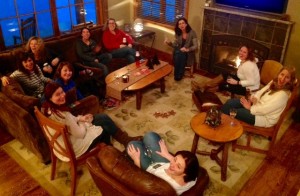 Mill Park Publishing of Eagle has sponsored "Write by the River" writing retreats since 2008, and the quarterly events are scheduled in two deluxe cabins near the mountain town of Garden Valley, Idaho. Previous faculty for the retreats includes Pulitzer Prize Winner Anthony Doerr, Whiting Award Winner Alan Heathcock, and New York Times bestselling authors AK Turner and Jennifer Basye Sander.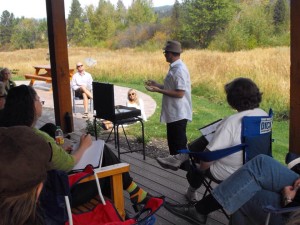 In 2015, a women-only option was added to include a focus on wellness in addition to writing. The weekend is organized and hosted by Elaine Ambrose, Mill Park Publishing owner and author, and Emily Nielsen, a wellness coach and owner of Balance Family Fitness. Activities include healthy meals, gentle yoga, writing workshops set to music, fireside chats, and free time to write or explore. Attendees have arrived from four states, and the retreats usually are sold out.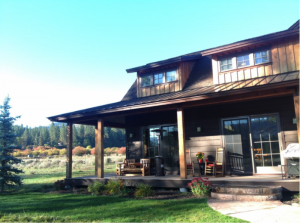 The next Women's Wellness and Writing Retreat is May1-3, and details are on the website at http://womenswellnesswritingretreat.eventbrite.com/?s=32519943. The costs begin at $250 for two night's lodging, all meals, healthy snacks, speakers, writing materials, and individual coaching. The Saturday-only option is available for $100.
Mill Park Publishing produces books written by women. The books have won 14 prestigious awards, including a Silver Medal and a Bronze Medal from the Independent Publisher Book Awards program. The company has produced 26 published authors, and two more books are in production. Mill Park Publishing donates a portion of books sales to various local charities, including Treasure Valley Dress for Success, the Cabin Writers in the School Program, and the Women's and Children's Alliance.