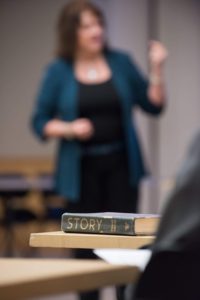 MOSCOW, Idaho — April 24, 2019 — Storytelling through film is the focus of the University of Idaho's second annual Ambrose Storytelling Workshop, to be held from 10 a.m. to 3 p.m. Wednesday, April 24, in the Idaho Commons Whitewater Room.
The free community workshop will introduce participants to visual storytelling and demonstrate how filmmakers can use tools at their disposal to make high-quality films.
"This year's Ambrose Storytelling Workshop will be a fun event highlighting the power of story through film. Participants will learn directly from award-winning filmmakers and go home with usable skills," said Benjamin James, a clinical assistant professor who teaches screenwriting in U of I's Department of English. James is the recipient of the inaugural Ambrose Storytelling Endowment faculty research award.
James will be joined at the workshop by Palouse filmmakers Martin McGreevy and Jace Wrigley.
Following the workshop, participants will have 48 hours to submit their own short film utilizing the skills and techniques taught in the workshop. U of I seniors taking part in the workshop will compete for the Ambrose Senior Award and $1,500 prize.
The Ambrose Storytelling Workshop was started in 2018 thanks to a donation by bestselling author and U of I College of Letters, Arts and Social Sciences alumna Elaine Ambrose. She created the Ambrose Storytelling Endowment to share her gift of storytelling and to honor her late brother George, a U of I alumnus.
"My entire career has been writing and telling stories," Ambrose said. "I wanted to give back to the university to encourage more storytelling. We live in an age of sentences through Twitter and instant messaging that don't quite communicate a story the same way a rich paragraph or dialogue does."
More information on the workshop, including registration information, is available at uidaho.edu/ambrose.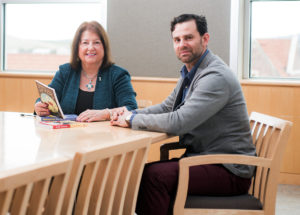 —
Media Contact
Benjamin James
Clinical Assistant Professor
Department of English
bjames@uidaho.edu