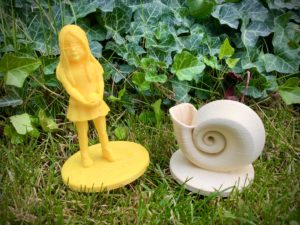 Melody is coming! A new children's book titled Melody's Magical Flying Machine introduces 10-year-old Melody, an amusing girl who loves to imagine and tell stories, give strong hugs, and share knock-knock jokes with her brother. She also has Down syndrome.
After a bad day at school, she escapes to her safe place beneath a catalpa tree and meets a magical talking bird. They use a 3-D printer to create a flying machine so Melody can fly through the air, amaze her friends, and chase a group of bullies. Through her adventures, Melody discovers her strength, resilience, and joy.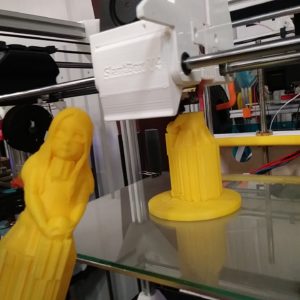 Slant 3D Printing in Caldwell, Idaho, was commissioned to design and manufacture 3-D toys to accompany the book, eBook, and audiobook. The company features state-of-the-art design, prototype manufacturing, and production of complex products for clients across the country. The finished toy resembles the illustration of Melody and details include her eyeglasses.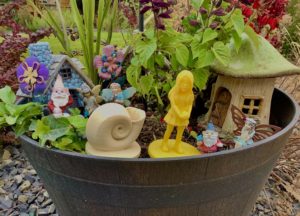 The book contains a dozen charming illustrations by Idaho artist Caroline Zina. Two illustrations were used for the 3-D toys: the girl and the shell that became the flying machine. The toys are three-inches high, light-weight, and sturdy enough for active children to use during storytelling activities with the book.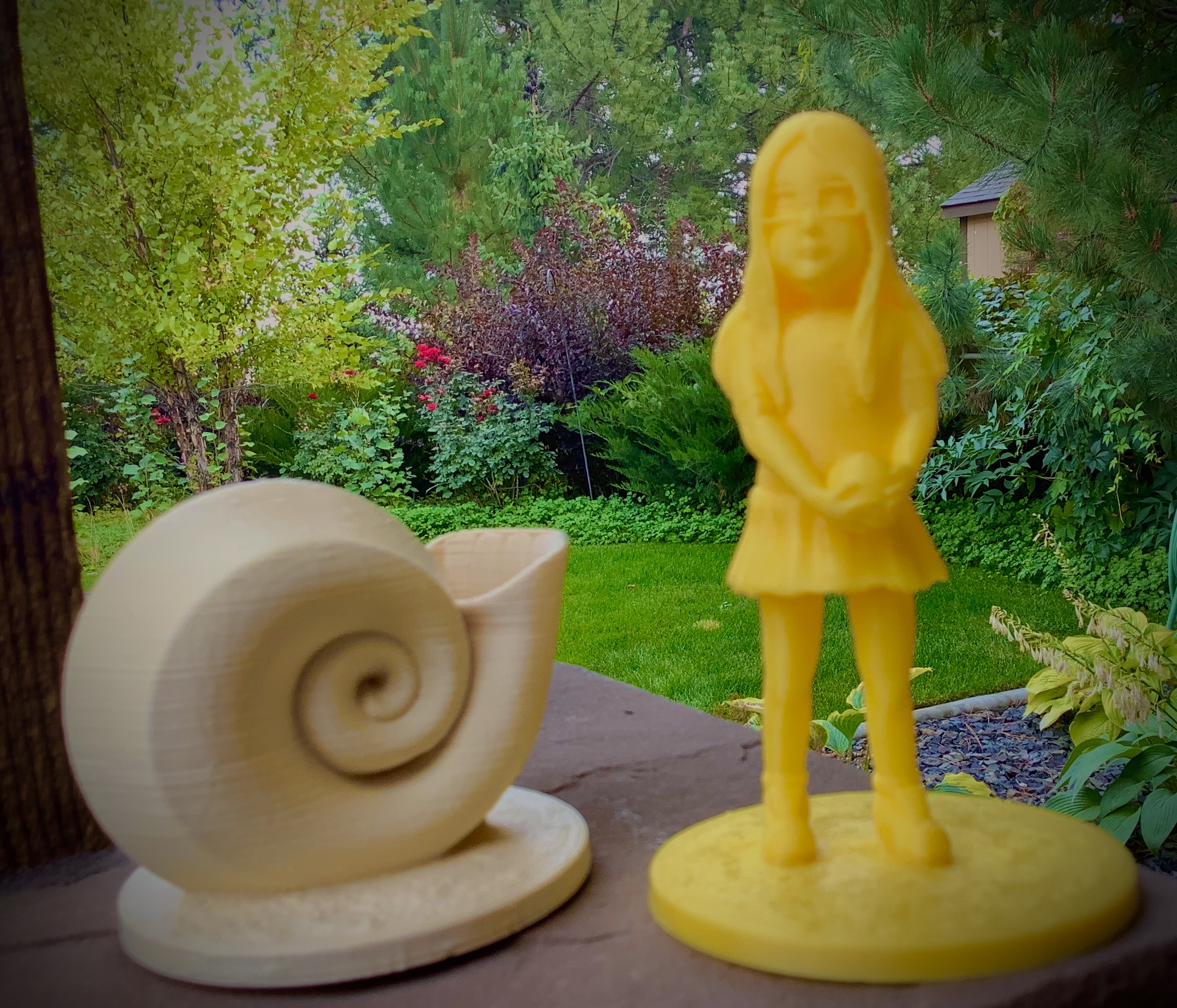 https://elaineambrose.com/wp-content/uploads/2020/09/img_2329.mov
The book premieres in November, and the paperback and eBook are available for pre-order. The audiobook read by the author will be available on November 10. The author is organizing a premiere party on Saturday, November 14. The book and two toys will be sold for $25. Individual books and toys also can be purchased. Proceeds will benefit Special Olympics Idaho.
20_52062_CVR_SoftProof Click this link to see the back and front cover.
The book is receiving excellent reviews from national reviewers, professionals, and children who enjoy chapter books written for ages seven through eleven. Kirkus Reviews wrote, "Melody's Magical Flying Machine is a joyful, well-told story that celebrates the power of imagination."