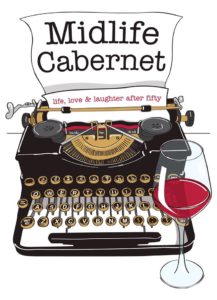 I'm in the autumn of the year
And now I think of my life as vintage wine
From fine old kegs,
From the brim to the dregs,
And it poured sweet and clear,
It was a very good year.
These lyrics are from the nostalgic song "It Was a Very Good Year" composed by Ervin Drake in 1961 and made famous by Frank Sinatra. The song meanders through my mind as I contemplate my 68th birthday today. I'll never again experience such a year as it brought extortionary happiness tempered with bitter heartache.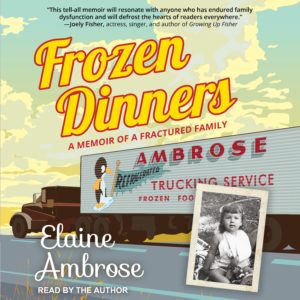 At home, I'm immersed in life with a good man who loves me and supports my weirdness. I'm close with my son and his family and with my stepson. This year my career surpassed expectations with multiple writing awards, speaking opportunities, and success with my new memoir Frozen Dinners. After my publisher, Brown Books Publishing Group, sold the audio rights, I completed the narration at a professional sound studio in Los Angeles. The book and eBook became bestsellers and received a writing award for memoir from the Independent Press Awards.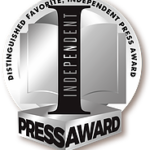 The audiobook will be released September 10.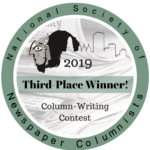 I received the third consecutive writing award for humor from the National Society of Newspaper Columnists and Bloggers, and came in second to Pulitzer Prize Winner Anthony Doerr in the Best of Treasure Valley contest for best author.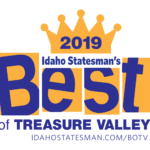 My short story was selected for a humor anthology titled Laugh Out Loud that features 40 of the best writers from the Erma Bombeck Writers' Workshop and won a national award for humor.

My children's book, The Magic Potato, won a silver medal writing award from the Moonbeam Children's Book Awards.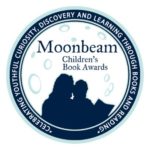 I spoke at several local writing workshops, at a private retreat in Sun Valley, at my 50th high school reunion, and at a national convention in Missouri. I'm also publishing a children's book for a friend.
Distribution and Sales Make Frozen Dinners a bestseller.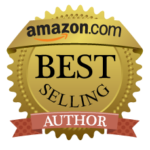 Frozen Dinners is selling in hardcover edition in local bookstores including Rediscovered Books in Boise and Iconoclast Books in Hailey, on Barnes & Noble, Amazon, Walmart, Target.
The eBook is available on Kobo, Apple ITunes, NOOK, Google Play, and Amazon.
The audiobook is on Libro.fm and Audible.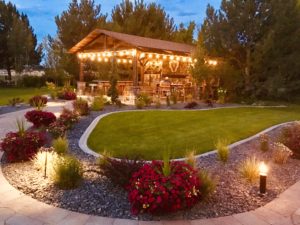 My husband and I moved into a home on a golf course and I sold our home and cabin. I started a massive remodeling project that included new interior paint on ceilings and walls, new carpet, window coverings, lighting, and 1,500-square-feet of hardwood flooring. I started an outdoor landscaping project that featured a saloon built with 100-year-old timbers from a potato cellar, two fire pits, an outdoor kitchen, a 10-foot custom bar, hidden drawers for bottles of booze, and custom furniture. The landscape design included hundreds of pavers, plants, and new trees.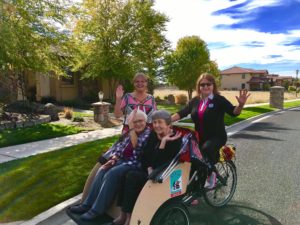 Volunteer activities remain an important part of my life. The trishaw I sponsored for the local chapter of Cycling Without Age is regularly used at area assisted living facilities and brings joy to senior citizens. The annual Ambrose Storytelling Endowment is underway at the University of Idaho and provides an annual workshop with grants for faculty and students, and I was a sponsor for the annual writer's conference organized by the Idaho Writers Guild.
Heartache that Won't Heal
So, how can I be melancholy about my life? I didn't hear from a close family member on my birthday or on any other important event during the year. She estranged me in June of 2018 and refuses to speak to me. Her husband sent me a text message saying never to contact them again. The painful shunning and untrue labels of me being "toxic" seem to come from an amateur therapist's handbook on how to use the latest psychobabble to destroy people. Unfortunately, this family member is teaching her children to be vindictive and judgmental. These are not the values instilled by our hearty ancestors who walked the Oregon Trail, fought in World War ll, and turned sagebrush into fertile farmland.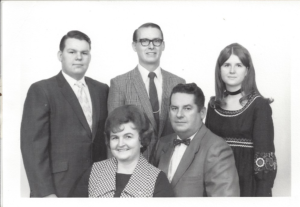 To add to the personal drama, my older brother, Tom, died in January at age 68. As I explained in my memoir, we had been estranged for 22 years. His widow didn't include my name in the published obituary, so I wrote and published my own version with my name added. My parents and both brothers are gone. I pray my grandchildren can break the family tradition of estrangement and alienation.
I know I'll never again experience such a year of highs, lows, and changes. I'm grateful for my husband, for my son and his family, for my stepson, and for all of my friends. Next year looks promising. I'll be returning to Ireland to lead writing and storytelling workshops with a group called Wayfinding Women. I hope to write again and focus on positive opportunities.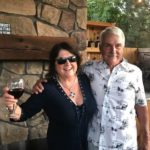 For this 68th year, I intend to get better with age. As Sinatra once crooned, I think of my life as vintage wine…and it poured sweet and clear. It was a very good year.