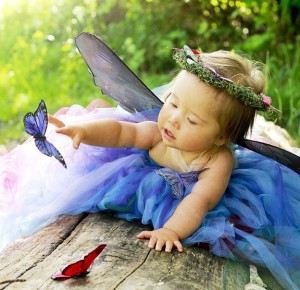 October is Down Syndrome Awareness Month, but instead of being more aware of those who have one extra chromosome, let's imagine if those with Down syndrome considered the perceived handicap of those with no chromosome genetic issues. The conversation between children named Marcus and Sally might be interesting.
"Hey, Marcus. Did you know that Down syndrome occurs in one out of every 691 births? There are more than 400,000 of us in the United States, but that means millions of people don't have the syndrome? How can we help them?"
"Well, Sally, I hope they're not too sad about their affliction. I know that having Down syndrome makes me more empathetic to others, and I'm generally a happier person. Sometimes it's frustrating because I'm slower than they are, but maybe they're too fast. And, I can't learn as much as they do, but I still know a lot of things. And, I don't look the same as they do, but I'm still cute."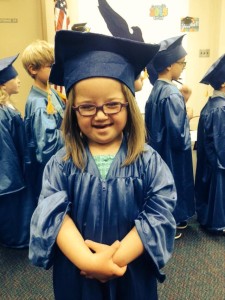 "I'll try and be more understanding of people without Down syndrome," Marcus said. "Maybe we should spend some time with them and get to know them."
"I'd love that," Sally said. "I've always wanted to know how they learned to walk and talk so easily. I really struggled with those abilities. I'll ask them how they did it."
Marcus and Sally hugged, giggled, and then sneaked into the kitchen for a snack. While munching on some raisins and apples, they continued their analysis.
"I have an idea! Let's organize a Normal Chromosome Awareness Month," Sally says. "We can try and understand why many of them are so worried and busy. They're always running around without taking any time to laugh at a dancing goat or sing a song out loud or hug someone until they gasp."
"That's a great suggestion," said Marcus. "The world needs to be educated why most people with normal chromosomes are so tall they don't see us at all, or they act irritated if we're around. Maybe that missing chromosome contained some ability to be gentle. It's too bad they don't have it."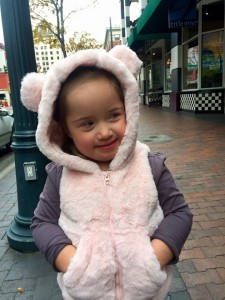 Marcus and Sally finished their snacks and scrambled into the yard to play. After a few minutes, they sat in the shade and continued their conversation.
"Maybe we should ask why they work so hard at jobs they don't like," Marcus said. "I know many people with Down syndrome who are excited to learn how to work and have developed skills that make them productive. People with Downs syndrome used to be placed in institutions, but now we can be positive members of society. We can learn to read and write, just like other kids. We have a lot to teach those who are limited with normal chromosomes."
"I'll organize a walk so we can show the public how to recognize people with normal chromosomes," Sally said. "We'll end with a picnic in the park and play together, free from labels and discrimination."
"Let's do it," said Marcus. "Let's schedule it for Election Day. I've heard that most of the people with normal chromosomes are angry about politics, and half of them will be mad because of who wins the race."
"Oh, that's so silly!" Sally said. "Yes, they need our help. Let's plan an event, and everyone will be encouraged to be happy."
Sally and Marcus made a pinky promise to create the awareness month. Millions of people were depending upon them.
(Note: For information about the Treasure Valley Down Syndrome Association and the upcoming Buddy Walk, research click here.)