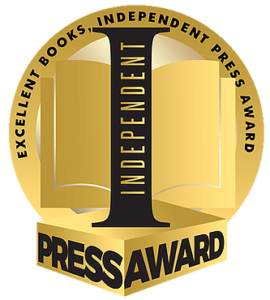 On May 9, 2019, the Independent Press Award recognized Frozen Dinners – A Memoir of a Fractured Family by Idaho Author Elaine Ambrose as the winner of a 2019 Distinguished Favorite in the memoir category. This is the third consecutive win for the author in three different genres: humor, children's books, and memoir. The author's books won the 2019 award for memoir, the 2018 award for children's books, and two awards in 2017 for humor.
The Independent Press Award competition is judged by experts from different aspects of the book industry, including publishers, writers, editors, book cover designers and professional copywriters. Selected award Winners and Distinguished Favorites are based on overall excellence.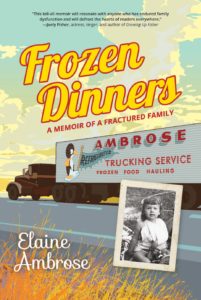 Frozen Dinners – A Memoir of a Fractured Family was released in November by Brown Books Publishing Group and remains a national bestseller. The book is available from local bookstores and online in hardcover and eBook, and the publisher recently sold the audio rights for the author to read the manuscript for an audio version to be released this summer. The memoir describes the author's childhood on an isolated farm outside the village of Wendell, Idaho. Her father, an intense entrepreneur, made a fortune hauling frozen food throughout the Northwest. After his early death, the family and fortune were destroyed, and the author spent half a century seeking warmth and freedom.
For the 2019 competition, the INDEPENDENT PRESS AWARD had entries from across the globe. Worldwide participation included books submitted from cities such as London to Madrid; Dallas to Philadelphia; Calgary to Melbourne, Chicago to San Francisco, and many different countries such as Australia, Africa, Canada, Egypt, India, Japan and Scotland as well as others.
"We are overjoyed to announce the winners and distinguished favorites in our annual 2019 INDEPENDENT PRESS AWARD. Independent publishing is prospering in every corner of the earth, and we are thrilled to be highlighting key titles representing global independent publishing." said awards sponsor Gabrielle Olczak.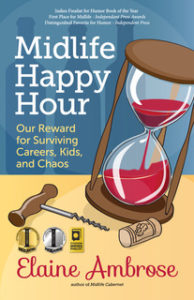 Books by Ambrose have won multiple international writing awards in the past five years.
In 2017, Midlife Happy Hour – Our Reward for Surviving Careers, Kids, and Chaos
* Finalist for INDIES Book of the Year Award for Humor
* Independent Press Award – Distinguished Favorite – Humor
* Independent Press Award – Winner – Midlife
* 5-Star Review from Foreword Reviews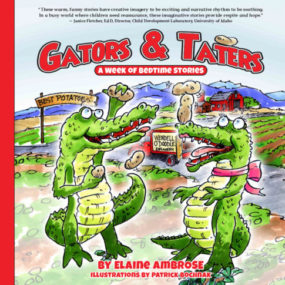 In 2018, Gators & Taters – A Week of Bedtime Stories
• 2018 "Distinguished Favorite" for Children's Literature from the Independent Press Awards
• One of 50 Children's Books Selected for Bowker's National Recommended Reading List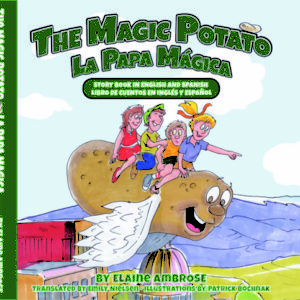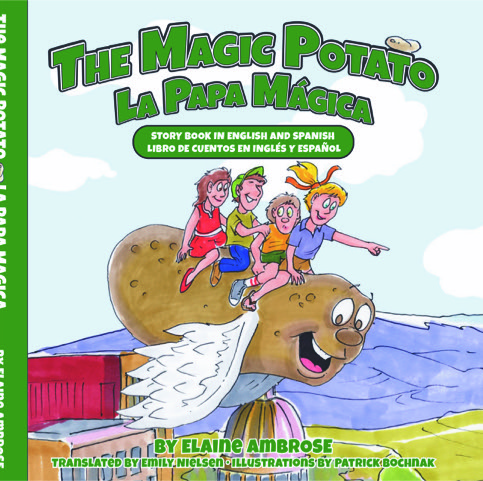 Also in 2018, The Magic Potato – La Papa Mágica
•2018 Silver Medal Winner from the Moonbeam Children's Book Awards for Children's Literature
Adopted by the Idaho State Board of Education for the statewide curriculum.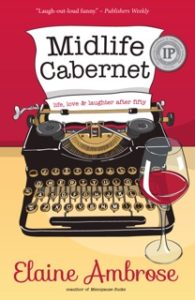 In 2014, Midlife Cabernet – Life, Love, and Laughter After Fifty
• "Laugh-out-Loud Funny"- Publishers Weekly
• "Erma Bombeck" – Foreword Reviews
• Silver Medal for Humor from the Independent Publisher Book Awards (IPPY)

Find more information about the author's books and blog at ElaineAmbrose.