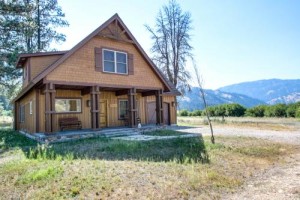 I own a cozy cabin in the central mountains of Idaho. To generate income to pay for expenses, I rent it through a professional property management company. Based on some of the negative reviews left on the company's website, I've concluded that some renters shouldn't travel without a therapist and a blankie.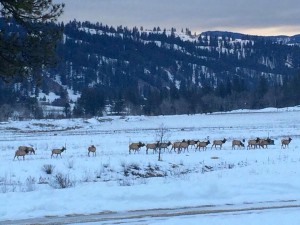 We named the cabin the Elk Mountain Retreat because herds of wild elk can be seen from the porch. Other meandering wildlife includes deer, turkeys, wolves, and coyotes, and eagles and other birds soar overhead. The isolated retreat is only an hour's drive from Boise, and the area offers hiking and biking trails, cross-country ski trails, fishing, and a winter tubing hill. A natural stream runs along the property line, and the river is within walking distance. The cabin was built eight years ago and features hardwood floors, granite counter tops, three bathrooms, a stocked kitchen, air conditioning, gas fireplace, plush furniture, high-speed Internet, Dish TV, and beds for 10 people. Overnight rent starts at only $180 per night.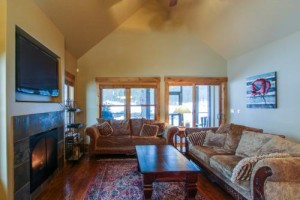 I schedule quarterly writing retreats at the cabin and all the writers think it's a bit of paradise. Unfortunately, some people disagree. Here are some of the published complaints about the cabin along with the responses I wish I could write:
The screened porch is too hot. I've learned several useful skills, but controlling the outside temperature isn't one of them.
The cabin is too far from the river. You can see the river from the front porch and it's within a short walk. The rental information never indicated that the cabin in on the river. Please take your crying towel and go home.
The description claimed there was a stocked kitchen but there isn't a pancake griddle! I've survived more than half a century using a frying pan for pancakes. We can never be friends if you gripe about a griddle.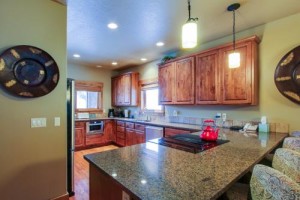 The upstairs was so hot we had to drag the king-sized mattress down the stairs! Would you do this at a friend's house or at a motel? You damaged the mattress, the walls, and the carpet on the stairs. Maybe don't turn the air conditioner to 60 and run it constantly until it breaks. And, you're in the mountains with abundant fresh, cool air. Open the windows!
There isn't any salt and pepper! You poor delicate flower. Do you expect to find spices in your hotel rooms? You're in a remote cabin in the mountains. You brought your own food so why not throw in some basic condiments? Maybe add Walt Whitman's Leaves of Grass and reflect on self-sufficiency.
My deposit wasn't refunded so I'm calling the media. Do you really think the media will care after I show photos of how your family trashed the place? The food you left under the couch was a nice touch, and I hope your rambunctious child enjoyed the children's books and puzzles that are missing. Your cigarette butts on the porch prove you can't read "No Smoking" rules, so please go sit in the corner, somewhere else.
I didn't like the layout of the bedrooms. Just pack your belongings and go away.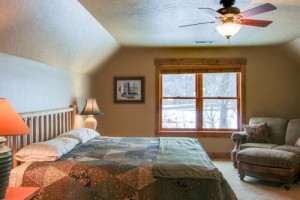 I understand that renters could have legitimate issues, but that's why there is a property management company. But, don't call at 1:00 am and complain that it's too hot when the outside temperature is 70 degrees. Go downstairs and turn on the television to watch a documentary about third world countries. Then call back in the morning and apologize.
Small businesses, especially restaurants and authors, can be seriously hurt by negative online reviews. I've authored twelve books listed on Amazon.com, and occasionally a negative review will provoke a sassy retort I quickly write but don't publish. For example, the cover of my book Midlife Cabernet features a full wine glass on the front cover, a wine bottle on the back cover, and the stories include humorous tales of life with friends. The award-winning book has 352 written reviews with a total score of 4.1 stars out of a top score of five. One of the negative comments complained that the book contained too many references to wine. Who could have known?
Many times, people who write negative and nasty reviews are mad about other issues or have a vendetta against an employee or the owner. The companies have no way of responding to people who leave anonymous remarks. If customers and clients are compelled to leave a hostile comment about a company, a book, or a service, at least they should have a valid reason. Most business owners will negotiate a compromise or find a mutually acceptable resolution to a legitimate problem.
Based on a few negative reviews and significant damage done to my cabin, I've removed it from the rental market. Now I must get busy and schedule more writing retreats. At least any complaints will be well-written.