Featured on The Huffington Post 50, March 23, 2015.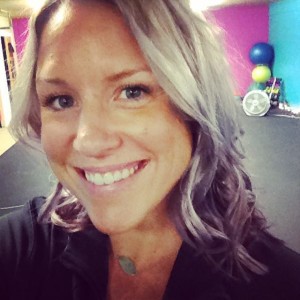 My daughter has purple hair, colorful tattoos, and she teaches physical and mental health to her loyal clients. I have thin hair, gnarly age spots, and I tell jokes until people snort beer from their noses. Though we have varied techniques of pleasing our intended audiences, we guarantee customer satisfaction and life isn't boring.
My son and I are solid as a granite mountain with no drama or surprises. We understand each other and always have connected in a slap-stick "I got your back" sort of comedy skit. My daughter and I have shared the peaks and valleys of life with more volatility than a game of fetch with a junkyard dog. At least we've passed the wretched teenage years when she would wail, "Stop looking at me!"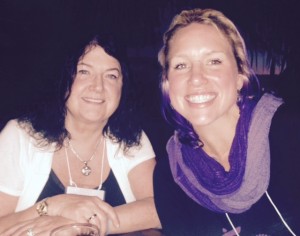 If mothers can survive their daughters during puberty, the rest is close to perfection. My daughter and I have traveled together on journeys that define our lives. When she was 11, I took her on a business trip to Chicago and we attended one of the first productions of "Les Miserables." She knew the score from memory and we laughed together at the raunchy song "Master of the House" and sobbed like babies during "Bring Him Home."
During college, she lived for a year in Guanajuato, Mexico. I visited her and gasped with pain at her living conditions, mainly because there were 90 steps up to her one-room apartment. She lived alone and didn't have a stove, heater, or laundry facilities, but she thrived in her new adventure. We experienced a grand time touring the sites, buying fresh flowers and fruit from the local market, and guzzling cool beer at Bar Ocho. In that year, I let go and she matured and blossomed.
Other trips included a six-country tour of Europe with her high school class and a 12-day train odyssey across Canada with my mother. For her 22nd birthday, she was my guest as I hosted a university alumnae tour through Spain. We escaped for two days, rented a car, and drove to the Costa del Sol on the Mediterranean. She spoke fluent Spanish, so the trip was less complicated. After that, we shared a hike on a rugged, 3-day excursion across the Haleakela volcano field in Maui, Hawaii. She led a group of women who slept in tents, cooked over an open fire, and gazed through tears at the brilliant stars. Life with her became one continuous adventure.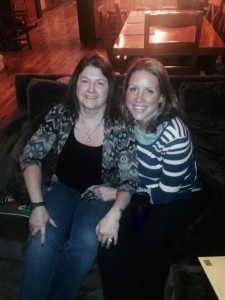 As a reward for graduating from college with scholastic honors, I gave her a round-trip, week-long ticket to Hawaii. She didn't return as planned. She found several jobs to support herself, including working on a tourist boat. One of her responsibilities was to free-dive into the ocean to set the anchor. She did that until a blood vessel burst in her eye. She started a woman's hiking business and escorted tours across volcano fields and through rain forests. Then she was hired to teach at the Waldorf School on Maui. I wish there were such amazing schools for my grandkids in Idaho. Seven years after going to Hawaii on a week's trip, she returned with a husband and a baby. Now she colors her hair purple for a fun, creative flair, and she's the reason I have so much gray hair than I need to dye it brown.
We're now on another excursion to a writing retreat on Maui. This time, it's different. I'm recovering from knee surgery, I'm slower, and I have no desire to hike anything beyond two steps into a wine bar. After I lost my boarding pass, she gently took over as tour guide, and I was grateful. The changing of roles is unplanned but necessary. Without her help, I'd still be wandering around the San Francisco airport and she'd be on a Hawaiian beach happily sucking a Mai Tai. I'm secretly one of her biggest fans.
During a recent conversation, we reminisced about the passing of my mother. I carefully approached the subject of her role as my designated Power of Attorney for Health Care. I emphasized that I did not want to live without independence. She soothed my worries with her honest reply: "Don't worry, Mom. If you're ever on life support I'll pull the plug."
She loves me, too.