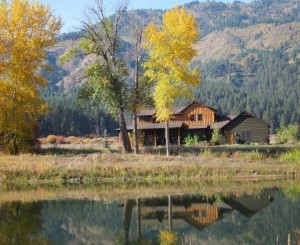 Mill Park Publishing of Eagle, Idaho is sponsoring a women's writing Retreat on November 4-6, 2016, for those who want to preserve and share their stories. We'll focus on how to write a memoir, how to participate in verbal storytelling, and how to record an audio book. Registration is limited to 12 women, and accommodations include two deluxe mountain cabins with two private rooms with private baths and five shared rooms with shared baths.
Cost is $400 per person for private room and bath or $300 per person for shared room and shared bath.
Cost includes two light dinners, two breakfasts, one lunch, snacks, materials, and speakers.
Transportation from the airport, to the cabins, and back to the airport will be provided for guests from out-of-state.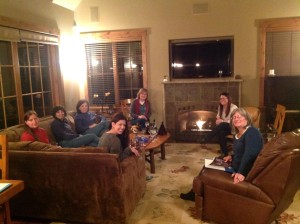 On Saturday night, participants will be encouraged to stand and read to the group. There will be free time to write, hike, read, or visit the nearby recreation area and hot springs.
Workshops will be facilitated by Elaine Ambrose, author and owner of Mill Park Publishing. Preview her credentials at www.ElaineAmbrose.com.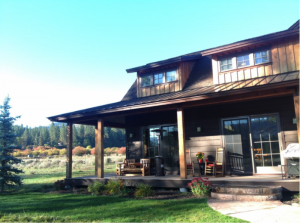 Topics include:
Why Your Story Matters – How to Outline Your Memoir
Tell Your Story – How to Speak in Public, Read Your Work, and Prepare an Audio Book
Setting Goals Beyond Next Week – How to Design a Workable Schedule to Complete Your Work
Registration is due by October 15. No refunds after October 20, 2016. Follow this link: Retreat.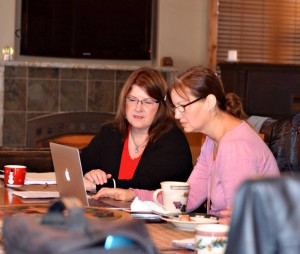 The cabins are located in Garden Valley, approximately an hour's drive from Boise, Idaho, and are equipped with linens, towels, high-speed Internet, land-line telephone, and modern amenities. Please respond with dietary requirements and mobility issues. Past evaluations and reviews are available upon request.
Preemptive Political Plea:  The writer's retreat is a few days before the election. Any political discussions will be moved outside…with the bears, wolves, and mountain lions. Quarreling interferes with the laughter.
More details and directions to the cabins will be sent after payment is received.