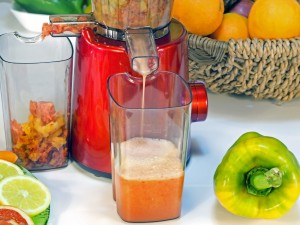 A jumbled vision from childhood caused me to fear blenders. I witnessed my mother's morning ritual of stepping onto a machine in her bedroom, securing a strap around her waist, and then flipping a switch that made her entire body shake like mud in a blender. Since then, I have suppressed these horrifying memories by consuming large bowls of peanut M&Ms and cases of red wine. Even the noise of a fancy margarita machine can throw me into a catatonic panic attack that only can be soothed by a least two of the tasty frozen concoctions.
Fast forward fifty years and I am the card carrying member of the "Tried and Failed Every Diet on the Planet" club. To quote the late, great Erma Bombeck, "I keep trying to go on a diet, and I've tried going to the gym. I've exercised with women so thin that buzzard followed them to their cars. And, in two decades, I've lost a total of 789 pounds. I should be hanging from a charm bracelet."
In my spare time, that blessed moment between 1:00 and 2:00 p.m., I enjoy watching documentaries on Netflix because it's easier to justify than watching soft porn. Lately, I've been hooked on food films. Now I'm scared to death about all the crap in our food. I grew up on a farm, and we ate our crops and our livestock (except for the horses.) Now, I worry that my grandkids will be polluted and poisoned with the garbage that passes as edible food. I'm relieved that their parents have gardens and limit their access to cookies and candy (except at my house.)
The last documentary I watched was "Fat, Sick and Nearly Dead" by Joe Cross. The show advocates the use of juicers, and it shows how obese, unhealthy people gave up chewing and became healthy, happy, productive members of society by drinking juice. For every meal. I immediately put down my box of Girl Scout cookies, mainly because it was empty, and vowed to try this plan. My friend was on the juice diet, and she looked great. (Of course, she was born beautiful, but that's not the point.)
I had a $100 rebate from purchasing a pair of contacts. I took that with my 20-percent-off coupon to Bed, Bath and Beyond and ordered a Breville Juice Fountain Plus. With my rebate and coupon, it only cost $30. It arrived by mail the following week so I stocked up on red beets, kale, celery, apples, cucumbers, spinach, ginger root, lemons, and peppers. It was great fun to watch whole apples and beets instantly whirl into juice. In an erroneous attempt to fool myself, I poured beet juice into a wine glass. Remember how we used to fool our babies by pretending the blob of baby food was on an airplane heading into their mouths? That didn't work then, either. I regret corrupting my best wine glass.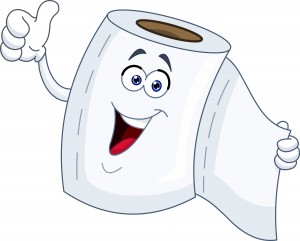 After a few days, I was running a small juice factory and also running down the hall to the bathroom. I didn't dare leave the house. I already knew the location of every public bathroom within a fifty-mile radius from my home, but that wasn't good enough. I thought about pulling a Porta-Potty on a trailer behind my car, but they don't deliver and I knew I couldn't make it to their store. So, I eased up a little on the amount and frequency. Now I only have juice once or twice a week. That leaves plenty of time to consume my other favorite juice. It's made from fermented grapes and pairs well with a chewy cheese plate.