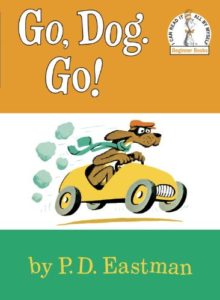 My children loved the book Go, Dog. Go! by P.D. Eastman with its colorful story about big dogs and little dogs, red, green, and blue dogs, dogs going up and dogs going fast. I was reminded of the popular children's book this week as my husband and I enjoyed a rare opportunity to stay at a luxury resort that had gone to the dogs.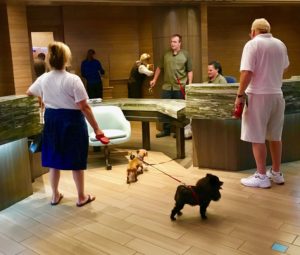 In the lobby, we couldn't avoid yapping dogs on leashes, whiny dogs in fancy leather cases, shivering toy dogs that resembled skinned rats, dogs trying to smell and pick up a partner for a one-afternoon stand, and even a massive Great Dane that made me want to holler, "Go, Dog. Go – Outside!"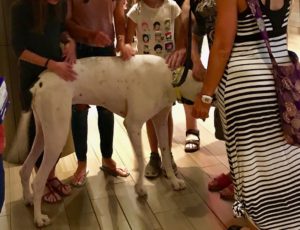 I saw dogs in fancy carriages of a better quality than I used for my own babies. Pampered pooches were tucked into designer bags in the elevators and toted around the grounds by their servant owners as if they were exalted possessions to be adored. Sorry, but I don't want to smile at, pet, or coo over a pet, even if it has a sparkly bow, matching scarf, and brings its own therapist.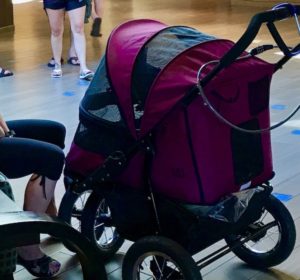 I grumbled to the receptionist that I didn't pay a month's mortgage for a room with a bed that may have been used by an indulged hairball that was treated better than most humans and didn't even know how to tip. She smiled. I immediately assumed she slept with a menagerie of motley pets.
I don't want to offend dog and cat lovers, but some of us belong to happy group of people who don't have indoor pets for a variety of reasons. I'm highly allergic to cats, and I'm uncomfortable around dogs, due to my daily paper route at age 11 when several dogs chased, snarled, and tried to bite me every day as I peddled my bike as fast as I could. Also, I prefer to travel light without needing a pooper scooper.
Airports have become public zoos, catering to people carrying an assortment of creatures, birds, and dubious animals of unknown origin. Traveling is stressful enough without enduring a dog peeking under my stall in the airport restroom. I'd rather not sit in the waiting area battling with the smells and sounds of unhappy animals locked into portable cages. Yesterday in the airport, we watched a woman in the waiting area chew several bites of a hamburger, spit it into her hand, and feed the mess to her large dog. In what civilized society is this normal?
Caveat: I respect those who need indoor animals for comfort and companionship. And, I'm a firm supporter of service dogs and police canine units. These animals earn their keep and provide an important duty.
Ten Luxury Hotels that Pamper Pets
I may be a lone voice barking up the wrong tree in the wilderness because more people are taking their pets into luxury hotels. An article in Condé Nash Traveler published a frisky article titled: " Pet-Friendly Hotels: The Ten Best Luxury Stays in the U.S." This list will be saved for reference of where not to stay, ever.
One such hotel is the Park Hyatt Chicago, Chicago, IL. Dogs 50 pounds and under have free reign throughout the rooms, lobby, restaurant, garden, and library of the hotel. Gag me with a caviar dog biscuit. It's only a matter of time before someone brings a therapy pony into the resort elevator.
In The St. Regis Aspen Resort, Aspen, CO, dogs receive a daily turn-down surprise and can snooze in comfort on their very own St. Regis dog beds for an additional $25 per day. I wish I got a turn-down surprise.
Not to be limited to man's best friend, the Cypress Inn, Carmel-by-the-Sea, CA, co-owned by actress and animal-rights champion Doris Day, is pet friendly, welcoming all domesticated creatures from iguanas to pot-bellied pigs ($30 fee). Their promotional literature claims: "Hang with your four-legged bestie on the patio, in the lounge or in front of the library's crackling fireplace, and make new friends during the daily "yappy hour" from 4-6 p.m." Nothing makes me feel finer than to sleep in a bed that recently was used for the night of the iguana.
The next time I make a reservation for a room at a luxury resort or any hotel, I'll ask for a non-pet room. In my opinion, that's just as logical as asking for a non-smoking room. The thought of crawling into a bed with a mattress that could be crawling with residue and fleas from a dog or offensive odor of a pot-bellied pig makes me want to stay home in my pet-free house and watch travel documentaries.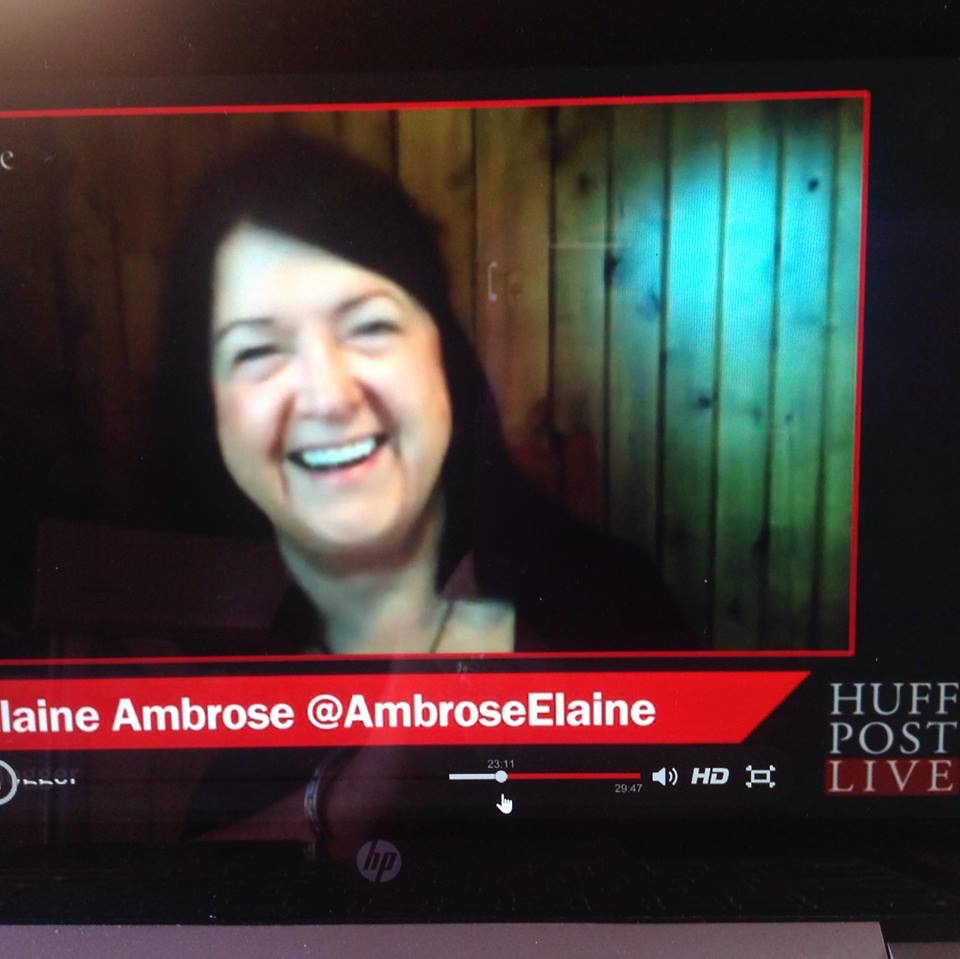 For more of my pet-free rants, here's the article that was featured on HuffPo Live from New York. It's titled "My Fish Won't Hump Your Leg."