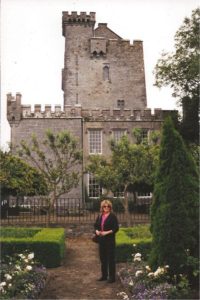 My Irish eyes are smiling. I'm returning to Ireland for 10 days in April to meet a group of women in Dublin and embark on an adventure through Wayfinding Women, an organization that provides empowering spiritual retreats for women seeking joy, authenticity, purpose, and adventure. Irish jigs and limericks will be included.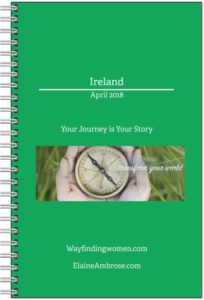 I'll be leading a discussion about writing and will create prompts for journaling with an emphasis on, "Your Journey is Your Story." Throughout the week, we'll include time to write about our personal experiences as we distance ourselves from the clamor and chaos back home. One of our goals is to return refreshed and ready to use our talents to motivate positive results within ourselves, our families, and our communities.
Ann Hoffman-Ruffner, the creator of Wayfinding Women, has completed life coaching programs through Brene Brown and Martha Beck. She has thirty years' experience in acute care psychiatry and is a community educator on mental health and suicide prevention. I know we're going to be good friends because she also likes good food, wine, Irish folklore, and jazz.
There are no strangers here, only friends that have not yet met. — William Butler Yeats, distinguished Irish poet.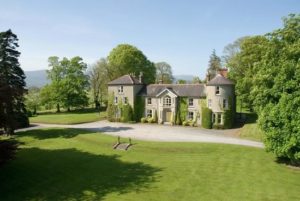 For the first half of the adventure, we'll stay in a private castle in Tipperary, built in 1760. I intend to write a few tall tales in the castle. Then we'll travel to whitewashed cottages located on a hidden sandy beach beside the sea. Activities include hiking, a boat ride beneath the Cliffs of Moher on a cruise to Aran Islands, and festive feasts with local cuisine. Back in Dublin on my own, I'll find some museums and attend a jazz show at an  historic Dublin pub known as  Searson's Bar.
God is good, but never dance in a small boat.  – Irish Proverb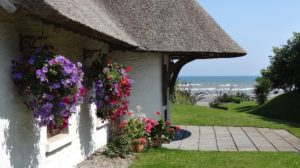 During the week, Ann will introduce the group to local people who possess sacred ancient gifts and will share their incredible knowledge with the group. We'll visit Glendalough and walk through one of the most ancient monastic cities remaining in Ireland. Our journey will take us to Neolithic passage tombs and the majesty of the Hill of Tara, seat for the high kings of Celtic Ireland.
Your feet will bring you where your heart is. – Irish Proverb
I visited Ireland 15 years ago and became enchanted with its beauty, mystery, music, and charm. This will be my first time in Dublin, and I might find traces of my distant relatives. All I know is that my most infamous kinfolk owned a tawdry pub next to the River Liffey. I find this easy to believe.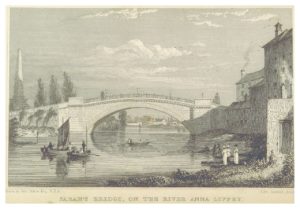 Also, I'm excited to return and search for that magical group of mischievous fairies that taunted me from behind the Hawthorn trees in the meadow. We have stories to finish.
May you live to be hundred years. With one extra year to repent! – Irish Blessing