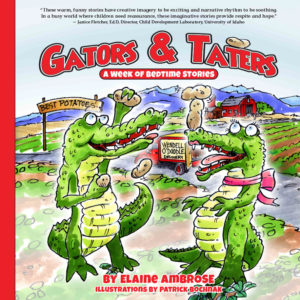 "Potatoes are tasty," Clyde said with a sigh.
"I like them much better than blueberry pie."
Gators & Taters – A Week of Bedtime Stories is the winner of the 2018 Distinguished Favorite Award for Children's Fiction from the Independent Press Awards. Thousands of books were submitted for the honor, but apparently the judges couldn't resist the narrative rhythm of the imaginative stories. The Independent Press Award recognizes and honors independent publishers and authors and assists them gain more attention and to better purvey their content to a larger audience.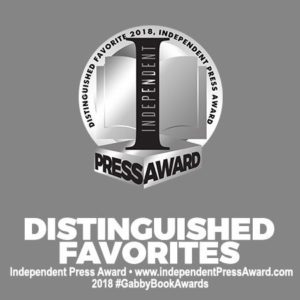 The American Academy of Pediatrics recently released guidelines that advise parents to start reading to your child from infancy. Gators & Taters features seven stories, four in prose and three in metered, rhyming poetry similar to the writings of Shel Silverstein and Dr. Seuss. The stories are designed to be read aloud to children to continue the tradition of oral storytelling and inspire them to wonder about characters, places, and adventures. No batteries are required.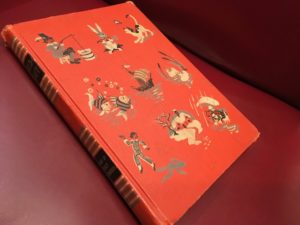 During the early 1950s, Mom raised her children, babysat other kids, and worked at home at night typing reports for Bradshaw's Honey Plant in Wendell, Idaho. My dad was a truck driver and was gone during the week, so she had to earn money to pay for groceries. She saved enough to spend $5 a month for a set of Childcraft books. She read to me every night, and I developed a passion for reading. Every two weeks, she took me to the library and my first books were about the adventures of the Bobbsey Twins and the mysteries of Nancy Drew. When I was 10 and read Little Women, I identified with Jo, the tomboy, sassy girl, and I started to write short stories.
Gators & Taters features 36 original, colorful illustrations by Idaho artist Patrick Bochnak. Meet some of the characters and stories in the book: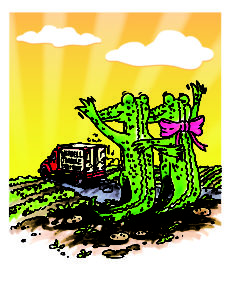 "Gators & Taters" features two alligators named Cleo and Clyde. They go for a ride with a truck driver named Wendell O'Doodle and escape to play in an Idaho potato field.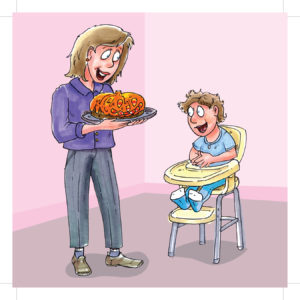 "The Birthday Boy" offers the poignant story from a mother's perspective as she watches her son Adam grow up and celebrate milestone birthdays.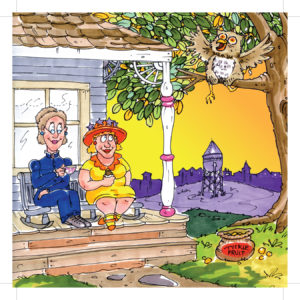 "Hootenflute Flies the Coop" tells the delight tale of two little ladies who lost their pet owl. The story introduces creative words, such as flamdoogle tea, crawdad bogs, and corncob cakes.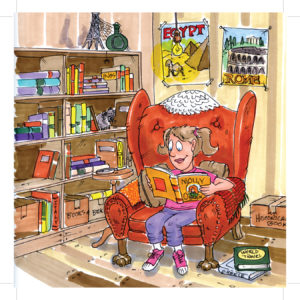 "The Secret Reading Room" describes how a girl named Amber escapes to her grandmother's attic to read travel magazines and adventure books. In this author profile, the girl decides to travel the world.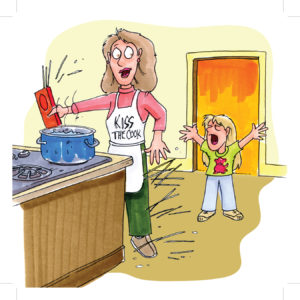 "Mama, I've Had a Bad Day" tells the true story of a family in various stages of crisis and chaos. Each family member has a bad day until Mama opens the scrapbook and reminds them of happier times.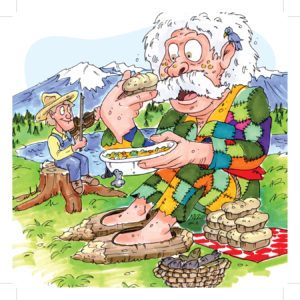 "How to Feed a Hungry Giant" portrays the tall tale of Tater McCall who discovers and feeds a lonely Giant named George. The Giant eats 50 fish, 50 loaves of bread, and a bathtub of vegetable soup.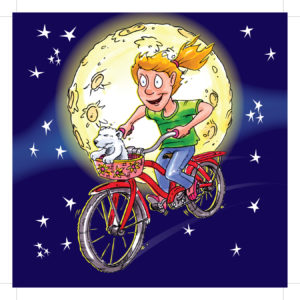 "Biking to the Moon" is an enchanting story about Emily, a girl who magically rides her bike to the moon and meets people trapped under a curse from a nasty troll. She breaks the spell and returns home to meet a special new friend.
The book concludes with discussion subjects and questions for parents, caregivers, and teachers to share with children after reading the stories aloud. Gators & Taters is available in paperback, eBook, and Audiobook read by the author.
The Independent Press Award follows other honors. The book was chosen as one of 50 children's books selected by Bowker's National Recommended Reading List, selected for the Idaho Public Television "First Book" Program with statewide distribution to underprivileged children, selected for the State of Idaho "Read Out Loud Crowd" Program, selected for the Summer Reading List for the Log Cabin Literary Center in Boise, and chosen for the Barnes & Noble Summer Reading Program in Boise.