My mother died near the end of 2014, and I continue to go through boxes of her possessions. I only complete a few boxes each month because the task is too daunting as I choose what to use, store, donate, or throw into the garbage. Throughout the process, I can feel her presence imploring me to keep it all; but I can't.
A recent box yielded spiritual heirlooms from my grandmothers: a plastic cross stitched with yellow yarn, a needlepoint church, a tattered Holy Bible. Inside the box was a small, gold, cardboard box full of handmade handkerchiefs. Even though they were sturdy, practical farm women, my mother and grandmothers always carried delicate handkerchiefs when they left their homes. My maternal grandmother saved scraps of linen and fine cotton and fashioned the pieces into elegant works of art. She used a vibrant collection of thread as she embroidered delicate images of flowers and hemmed and tatted the edges. My mother saved dozens of them, and most were never used. I'll give some to my daughter, daughter-in-law, and granddaughters, but they probably will save them but won't use them, either.
Handmade hankies are relics from a distant past when women wore their Sunday dresses, gloves, and hats to church. They carried simple purses, a lace handkerchief, and a Bible. After church, they donned aprons and cooked dinner for the family. Life for my mother and grandmothers wasn't easy, but through all the hard work for their families and dutiful allegiance to their husbands, they kept a fragment of elegance tucked into their purses.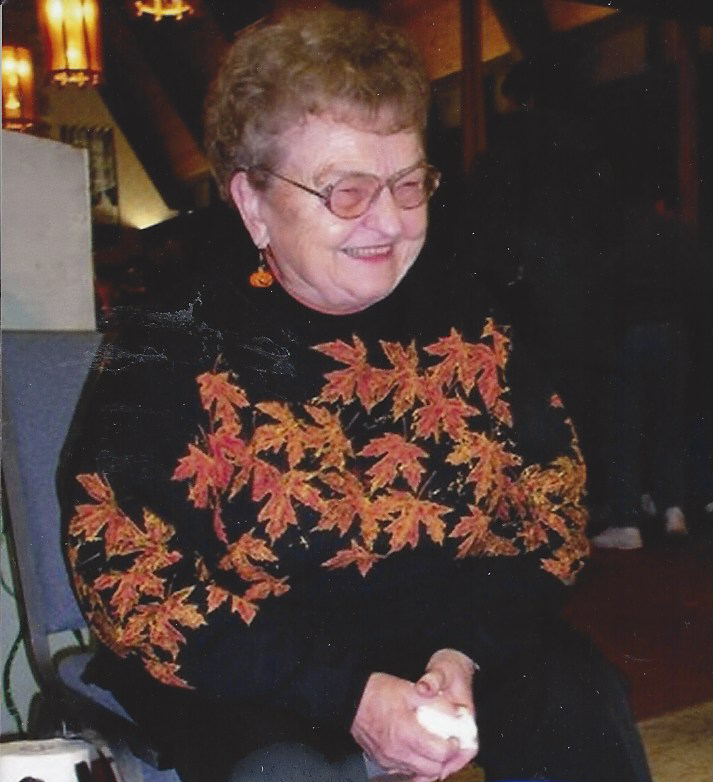 Mom also owned more than a dozen Bibles. She had read each one, underlining favorite verses, scribbling in the margins, noting favorite sermons and preachers, and adding whimsical stickers. In her last years, the Bible in large type was her favorite. The last chapter, The Book of Revelations, is full of underlined verses in both red and black ink. On the last two pages, where the text proclaims that Jesus is coming again, she added two bright-yellow, smiley-face stickers.
What do I do with a dozen Bibles? I own several she has given me through the years. I could donate hers to family, churches, and retirement homes, but no one would know the devout woman who underlined verses, added stickers, and prayed constantly for her fractured family. I don't want this chore.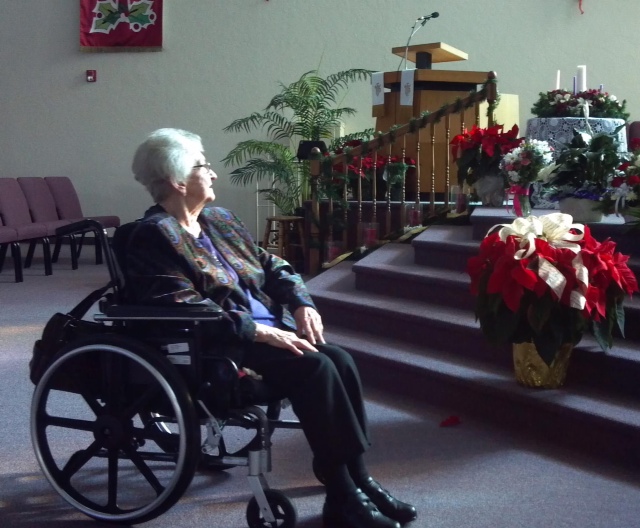 While writing this essay, tears began to fall. I grabbed one of Grandma Morrison's delicate handkerchiefs from the gold box and blotted my eyes. I'm sure I heard my mother and grandmother murmur together, "Use them, Elaine. They're for you." Then my mother would add, "Be sure to hand-wash them and only iron on low heat." I'll do that, Mom. Bless your heart, and Happy Mother's Day.