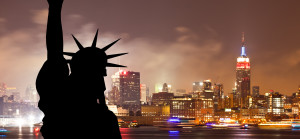 All day I've been crooning my inner Sinatra: "Start spreading the news. I'm leaving today…New York, New York!" For a farm girl from Wendell, Idaho, going alone to the Big Apple is 85% exciting and 20% terrifying. (I'm not good with math.)
I'll be attending BlogHer 15, the world's largest conference for women content creators. The three-day event is sponsored by SheKnows Media and attracts thousands of national and international bloggers. This year, I will be recognized as one of the "Voices of the Year" winners because of a post I wrote about my late mother. The honor is bittersweet.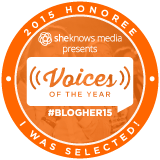 I love to travel and have a few tips to make the experience less stressful.
Start with quality luggage. I've visited 32 countries around the world with my 15-year-old Hartmann pieces. They are tough, easy to transport, hold a week's worth of clothes, and qualify as carry-on luggage. I put my purse inside the top bag.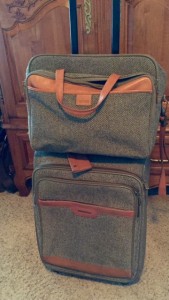 Take only comfortable, fashionable, washable, wrinkle-resistant fabrics that can be rolled. Prepare for the first travel day with an emphasis on ease and comfort. It will take at least 10 hours to go from my home in Idaho to the Hilton in NYC, so I'm wearing sensible black Capris with a snappy shirt and a colorful jacket.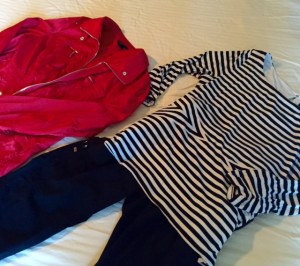 3.  Pack at least one "hot" outfit with color. For Friday's award reception, I chose a bright, burnt-orange sundress with bedazzled scarf. I coordinated jewelry and will use some of the same pieces several times.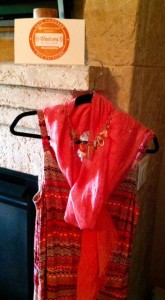 Include a black sweater because it travels and photographs well. Wear it over a simple dress for a professional look.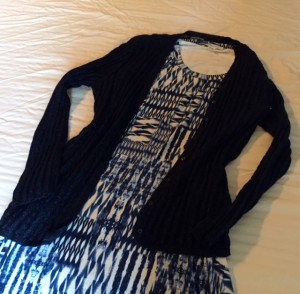 Don't be afraid to try something out of your comfort zone. I'm taking a sharp black and white dress that I'll wear over leggings. It's a new look for me.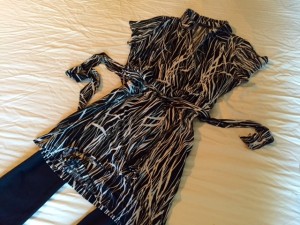 Remember the essentials: a Mophie battery pack will charge Ipad and Iphone, and use a resistance band to exercise in your room so you can have wine and pie with dinner. I hand out bookmarks instead of business cards, and I organize a file with separate compartments for airline schedules, hotel reservations, and the daily conference itinerary.
As a present to myself, I'm going to the Broadway production of Carole King's musical, "Beautiful." I'll wear a black, sheath dress with bling and a fringed scarf. I'll rely on Uber car service to take me to and from the theatre.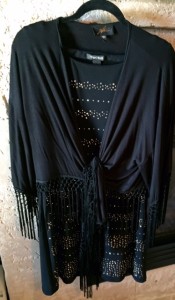 I only take three pairs of shoes: I wear one and pack two. I don't take high heels because they hurt my feet, and I don't take tennis shoes because they're too bulky.
Use only enough toiletries and medications to last for the time you're there. Keep jewelry simple and interchange pieces.
Pack an extra tote bag to bring back purchases, conference materials, and swag. Then check one bag coming home.
Expect to learn new skills, meet new friends, and connect with valuable associates.
I always return energized after attending a conference either as a participant or as a speaker. The experience keeps the brain working, and at my age, that's a definite advantage.