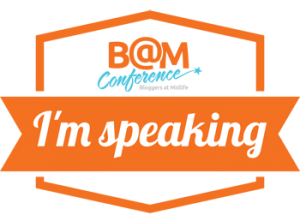 TURN YOUR BLOG INTO A BOOK – Summary of Power Point Presentation
BY ELAINE AMBROSE
Erma Bombeck Writers' Workshop – March 30 -April 2, 2016
BAM – BLOGGERS AT MIDLIFE CONFERENCE – April 15-16, 2016 – Las Vegas, Nevada

Decide How to Publish

Find a traditional agent and major publisher – no control, takes more time, no rights, few copies – Menopause Sucks
Hire a book packaging company – expensive, negotiate rights, they distribute
Self-Publish through your own company – total control, cost up front but keep all profits. Arrange professional design, cover, and format. Do sales and promotion. Midlife Cabernet
Create Publishing Company
Name – Mill Park Publishing, not Momma's Little Pub House
Decide Your Name – Some of us have had more than one due to the fact that we write better than we marry.
Find a Niche –Written by Women, a portion of proceeds goes to charities
Complete paperwork and register in your state as a business
Purchase ISBN in bulk, learn Bar Codes and Copyright
Resources: research, workshops, marketing, promotion,
Budget for your time, professional design and layout, editing, printing, distribution, materials such as bookmarks
Study inside Publisher's Page of other books
Keep Records – taxes, profit and loss, track and measure success
What will it cost?  
Start with $3,000 – doesn't include printing or distribution
Your time?
Professional cover: $500
Professional editing – $500, at least once
Marketing and Promotion – at least $1,000
Professional layout – print and eBook – $500-$1,000
Depends upon number of pages
Depends upon difficulty – artwork, charts, interior graphics
Self-Publishing Research Tools
Copyscape checks for plagiarism
Writers&Artists – Resource for writing, facing rejection, helpful tips
Grammar Girl – Non-threatening rules for punctuation and grammar
Evernote – Syncs your devices and organizes your documents
com and RhymeZone
Poets&Writers – writing prompts, resources, submission details
NaNoWriMo – write a 50,000-word novel in a month
http://www.ingramspark.com/blog
Publisher's Details can Separate Professionals from Amateurs
Title Page –Title, subtitle, author, publisher's name and logo, year, location
Copyright Page –All rights reserved, etc., year published, ISBN, Library of Congress, if necessary – see samples
Spine –What is seen on bookstore shelves – clean – title and author name
Running Heads – Identify each page, except title page
Page Numbers – Make sure pages match Table of Contents
Know how to Format Chapters
A typical chapter is at least 2,000 words
A book needs at least 40,000 words
A typical blog is 500-800 words
Read each blog and select the best
Decide the chapters of your book
Add selected blogs into specific chapters
Midlife Cabernet: By the Numbers
50% blog posts from elaineambrose.com – and other sites including The Huffington Post
50% new material
57,714 words, 216 pages, 267 words per page
Sold more than 6,000 books and eBooks
Two National Humor Awards and Publishers Weekly endorsement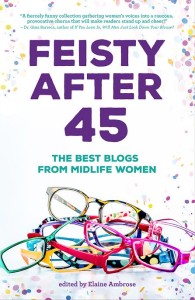 Feisty after 45: By the Numbers
45 women writers from across the country and Canada
Increased authors from 25 to 45 to fill enough pages for a book
40,144 words, 166 pages,
241 words a page
#1 in Humor in Midlife on Amazon.com
PLOT YOUR BOOK THROUGH A BLOG
Outline your book and plot content
Start writing the book as separate blog posts
Results in first draft of Manuscript
Already promoted through your regular blogs
Package, edit, and publish
BLOG PHARASES THAT DON'T WORK IN BOOKS
OMG
Excessive profanity
Avoid time: Yesterday, I went to the wine bar Woe is me! (Be happy you wrote a book!)
Ending with a question: What works for you?
Impossible requests: Call me sometime
BOOK COVERS: Yes, You Can Judge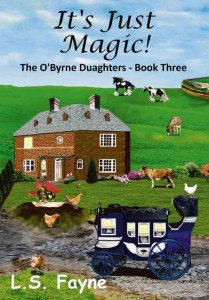 Visually attractive in color, design, short title
Add blurb with credentials
Back cover copy is life or death
Visible in thumbnail copy on Amazon
Eye-catching in a sea of contenders
Provocative
Hire professional designers, illustrators, or galleries for your covers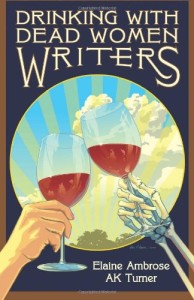 Prepare Promotional Materials and Establish Your Brand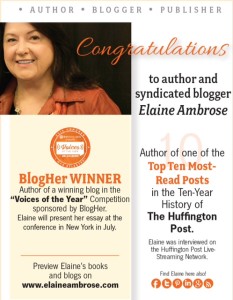 Organize Premiere Parties and Community Events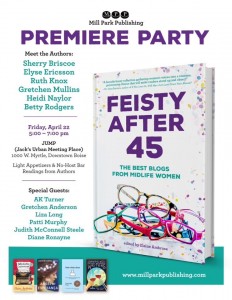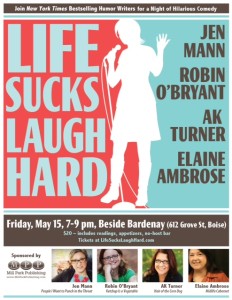 Track Rankings: Feisty after 45 Hit #1 in Print and eBook
Track Success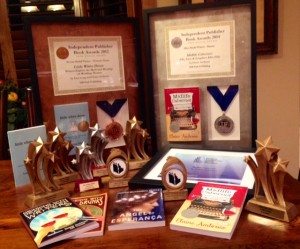 PUBLICATION FORMATS
CreateSpace
Amazon paperback and Kindle eBook – submit files – order proof
– proofread – proofread, again
They show records and analytics, pay quarterly
Print-on-Demand is easy to update, distribute – no storage
Enroll eBook in other platforms: KOBO, iBooks, Google Play
Print layout and format are different from eBook
Start on next book
Hire an assistant – Finger Puppet, if necessary – Have fun!