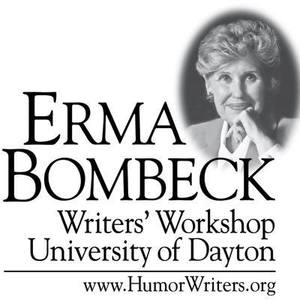 (Note:  This is my 600th blog post, and it's dedicated to Erma Bombeck.)
Erma Bombeck was the original Mommy Blogger – without all the alcohol and swear words. I thought I was doing great with 600 blog posts, but that pales in comparison to her 4,000 newspaper columns. Also, she got a regular paycheck for her humor and earned $1 million a year. I eagerly publish free essays on my website and hope someone likes them enough to consider paying $17 for my latest book. I'm just like Erma, but different.
Erma Bombeck's columns were read twice a week by 30 million readers of 900 newspapers throughout the country. I don't have quite that many followers, but I did achieve a few viral syndicated posts that attracted readers around the world. The esteemed subjects were about farting, my mother's casket getting lost, and why politicians resemble braying animals. I think Erma would have liked them.
I try to emulate the famous wit and wisdom she used to transform ordinary family life into hilarious scenarios. My target audience is middle-age women, but that's now a shameless exaggeration unless I live past 132. I've passed the expiration date for midlife and am stumbling beyond the precarious matron category into full-blown senior citizen status. But, I continue to write because she would want me to do that. Her light on earth was cut short at age 69, and I'm in my sixties, so there is no time to waste. I daily grease my wrinkled fingers, squint through my high-intensity eyeglasses, hunch over my large-type document, and focus on adding one more paragraph. "What would Erma do?" is my mantra.
The Erma Bombeck Writers' Workshop
The Erma Bombeck Writers' Workshop in Dayton, Ohio, created in 2,000 at the University of Dayton, is the largest national workshop for humor writers. It endures because the world is too crabby, and people want to laugh again and be with funny, positive friends. Attendees hope to belong to that unique club designated for readers and writers of humor. Laughter is the best medicine, and we come on a sacred pilgrimage for the healing power of another belly laugh.
I attended my first EBWW in 2014. I didn't know anyone and resembled the proverbial goofball in a world of Elite Comedic Thespians. But, they allowed me into their playhouse and we laughed until we cried. I was chosen to perform in the Stand-Up Comic Night show, and I loved the experience. I gained numerous friends, and even the cool kids talked to me.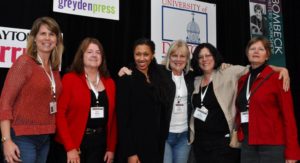 For the 2016 Workshop, I was honored to present two workshops: "How to Turn Your Blog into a Book" and "How to Write Funny." The importance of the opportunity became almost too much for this shy farm girl from Idaho, but I plugged in my Power Point and took the stage as if I knew what I was doing. I imagined Erma in the front row. I think she laughed at some of my jokes.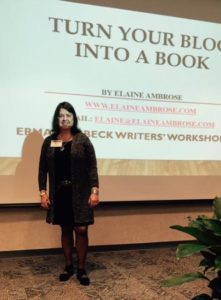 I recently returned from the 2018 Conference, and my body is still sore from all the laughter and bear hugs. The schedule was packed with excellent sessions, enlightening presenters, and some of the best speakers I've ever heard. The main conference started on Thursday, April 5 with a dinner at the Marriott. Keynote speaker Liza Donnelly, award-winning cartoonist with The New Yorker magazine, delighted the audience with humorous cartoons and clever comments. She introduced a world of humor writing many of us hadn't considered.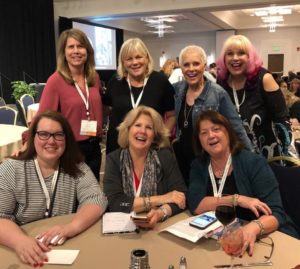 On Friday morning, I learned advice from bestselling authors through Jessica Strawser's excellent session. The next workshop featured my friends Anne Parris and Tracy Beckerman as they discussed website productivity. Even for an old crone, I was able to learn new and productive ideas for my site.
Faye Griffin provided the highlight for Friday afternoon with her inspirational session about writing with humor and heart. I want to be BFFs with her. Friday evening I was delighted to participate in a book signing as an author in the new book, Laugh Out Loud – 40 Women Humorists Celebrate Then and Now…Before We Forget. I sat beside Michelle Poston Combs and considered adopting her.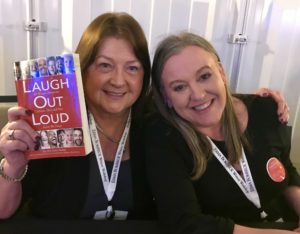 Saturday's workshops included the memoir writing session and an excellent presentation about branding from Cindy Ratzlaff. I participated in the Pitchapalooza and received encouraging advice from publishing expert Jane Friedman.
In my opinion, the keynote speakers were the highlight of the Conference. Liza Donnelly, Rita Davenport, Karen Walrond, John Grogan, and Monica Piper provided a lineup that will be difficult to equal. Davenport and Piper had me gasping for breath between punchlines. I also appreciate the participation of Erma Bombeck's sons, Matt and Andy. Unfortunately, Anne Bardsley and I couldn't convince them to travel on a comedy tour with us.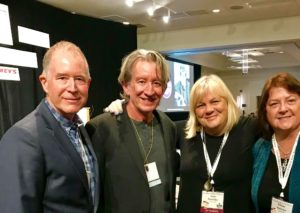 I have pages of notes to read, links to follow, and action items to complete, but the EBWW 2018 has renewed and energized my determination to write and finish a few more projects. It's my goal to balance negative complaints with some cheerful chuckles. My mentor Erma encourages me to keep writing and not have a single bit of talent left at the end of my life. So, that's what I'll do.
One of the best compliments I've received for my writing is from Foreword Reviews: "Elaine Ambrose's Midlife Cabernet: Life, Love & Laughter after Fifty is an Erma Bombeck-esque tribute to women who are over fifty and ready to explore life on new terms."
I don't want to be -esque to anyone else, ever.