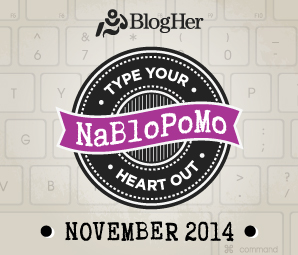 I'm participating in NaBloPoMo, a writing exercise that involves writing a blog every day for the month of November. Yesterday a sassy group of midlife women bloggers wrote five facts and one lie about their lives and we had to guess which comment was the lie. Here are my comments and the revealed lie:
I rode on a bull elephant in a jungle in Nepal and witnessed a tiger kill a water buffalo. True. Here I am on the back of a huge elephant as we departed the safari camp to wander through the jungle. The next shot is of the tiger stalking his prey. Then the dust, screams, shaking elephant, and commotion caused the camera to jerk around, but we captured a few shots. The long-time directors of the camp were amazed because they had never seen a live kill.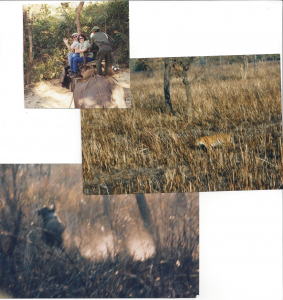 2. I floated down the Nile to visit the ancient Temple of Luxor. True. Here I am at the Luxor Temple pointing out a well-endowed Egyptian warrior chiseled in hard stone when the temple was manually erected thousands of years ago. The observation was for historical reference only.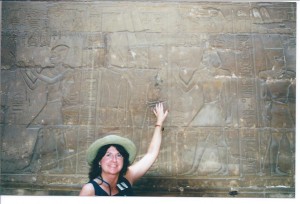 I love beer and 'brats after a day of fishing. False. I prefer wine, chocolate, and a day of boating.
I sang in the American Cathedral in Paris. True. I sang with a concert choir from the University of Idaho and we toured Europe in 1971. The last performance was in the American Cathedral in Paris, and the sound was so acoustically perfect that we sobbed like babies. The trip changed my life.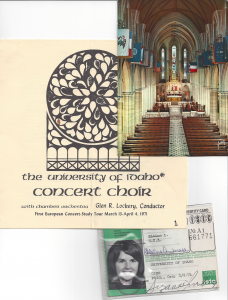 I rode my horse in the barrel race at the Gooding County Fair and Rodeo. True. There aren't any photos, so you'll need to trust me. It happened before the invention of cameras, almost. My short story about barrel racing appeared in an anthology titled The Dog with the Old Soul, published by Harlequin.
I can write forward and backwards using two hands while singing in Latin. True. This photo was taken in a quaint café in Sienna, Italy. I am writing backwards with my left hand and forward with my right hand while singing in Latin. I get free drinks in bars with that exceptional talent.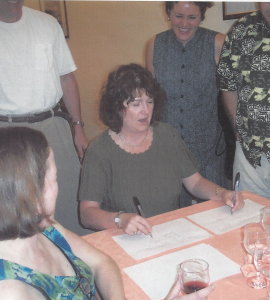 Those are five interesting facts and one lie about me. My life continues to be one grand adventure after another. Except for the fishing. I don't fish.