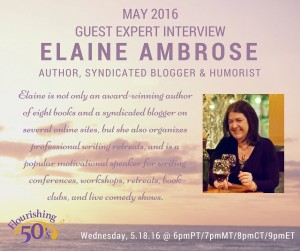 I met Kim Acedo at the recent Bloggers at Midlife Conference in Las Vegas and we became best friends. She told me about her online business called "Flourishing 50s," a community of like-minded and like-hearted women in their 50's who are committed to learning and growing through focusing on maintaining healthy physical, mental, and emotional lives.  The group also has an emphasis on educating women and girls around the world.
She asked me to share a live interview with her, so we've scheduled Wednesday, May 18 at 7:00 pm Mountain Standard Time. I'll be speaking about humor and why it's better to laugh than break something. To hear the interview and participate in the regular, empowering activities of the group, you can join them for $17 a month. Find more information at Membership.
Kim is offering a discount for membership if you download her "Transformation Daily 10 Checklist" here: Transformation Wellness.
Kim has a Master's degree in Kinesiology, is a Certified Health & Wellness Coach, and is the owner of Transformation Wellness for Women where she works with her clients virtually in the comfort of their own home or office. She partners with women in their 50's who are ready, willing and able to make a healthy change in their lives and coaches them toward improving their lifestyle habits so that they can live a healthier and happier life.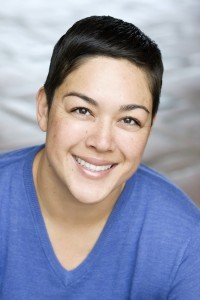 "I believe that a healthy life is a life you'll love," says Kim. "I have been advising women in midlife on their health and wellness since 2000. Working exclusively with women in their 50's, I specialize in coaching my clients to live their best life through a physical, mental, and emotional transformation. With a background in fitness, nutrition, and wellness coaching, I partner with my clients to discover new ways to improve their Sleep, Food, Mood, and Exercise habits."
I've joined the group, and I look forward to the activities and educational exchanges. It's never too late to learn new ideas and make new friends.