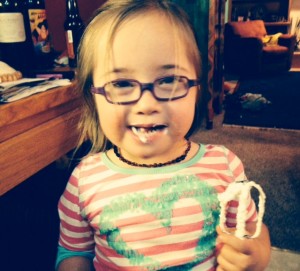 Pecan pie with real whipped cream has little nutritional value, but it makes my family happy and I've made the same recipe for the past 30 Thanksgiving feasts. An added pleasure is to see the joy on my granddaughter's face as she licks the beaters, just as her mother did decades ago.
I use Dear Abby's Pecan Pie recipe with real whipped cream. If you're going to blow 3,254 calories on a pie, you might as well top it off with the good stuff. Besides, have you read the ingredients found in the most popular frozen whipped topping?
Cool Whip Original is made of water, hydrogenated vegetable oil, high fructose corn syrup, skimmed milk, light cream, sodium caseinate, natural and artificial flavors, xanthan, guar gums, polysorbate 60, sorbitan monostearate, and beta carotene. The aerosol version also contains nitrous oxide as a propellant. Why would you want to give this to your family?
For perfect whipped cream, all you need is a carton of whipping cream, a splash of real vanilla, some real sugar, and a mixer. Refrigerate a metal bowl for a few hours and then whip the cream for several minutes with the mixer. As you mix, add the vanilla and sugar. Beat until it's thick enough to smother a piece of pie and then give the beaters to the kids and watch their happy faces. And, there's not a lick of sorbitan monostearate to be found!
Here is Dear Abby's Pecan Pie recipe:
One pie shell for 9" pie – make your own or find one in your grocer's refrigerated section.
In a large bowl, mix together:
1 Cup of white corn syrup
1 Cup of dark brown sugar
1/3 Cup melted butter
3 eggs, mixed with fork
1+ Cup of pecans (I always add more pecans)
Splash of vanilla
Pinch of salt
Sprinkle both sides of pie dough with a bit of flour and place in a 9" pie pan. Cover edges with foil so they won't burn. Bake 45 minutes at 350 degrees, removing foil 10 after 35 minutes.
Cool and serve with real whipped cream.
For brave cooks who want to make pie crush from scratch, here's Grandma Evelyn's recipe for a 9" pie:
Combine 1 cup plus 2 tablespoons flour, 1 teaspoon salt, and 1/3 cup oil. Mix with fork until crumbly. Add 2 tablespoons ice-cold water. Mix lightly. Form into a ball and roll out on waxed paper. Lift paper over pie pan, make fluted edge, fill, and bake. To bake unfilled, prick bottom of crust and bake 450 degrees for 10 minutes.
This Thanksgiving season, I'm grateful that my family came together to share laughter, hugs, and good food. We continued important traditions for our children and their children, and we ended the festivities with pecan pie and whipped cream. Now, I have a year to work off the calories so we can do it all over again. Just keeping it real.