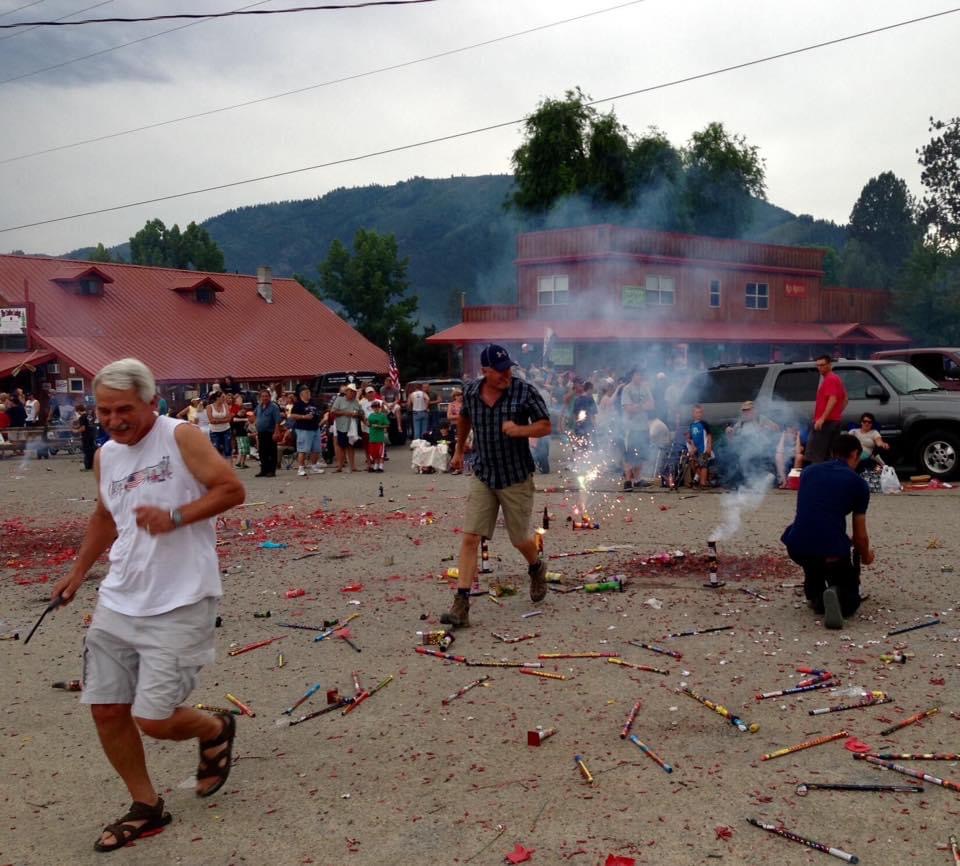 I owned a cabin in Garden Valley, Idaho near the village of Crouch. Away from the crowds and noise of the Boise area, the valley offered clean air, quiet evenings, roaming wildlife, and inspirational views of the South Fork of the Payette River. The commotion came on July 4th. The festivities were tamed a few years ago, and July 4th will never be the same.
Most cities organize a patriotic parade and fireworks, but for some true explosive entertainment we escape to the mountains to Crouch where the local citizens organize a dangerous and horrifying experience not to be missed.
The normal population is fewer than 500 full-time residents, and the entire county has only four people per square mile. But summer brings the vacationers and those with second homes. That's also when the crazies come down from the hills. And they have ammunition.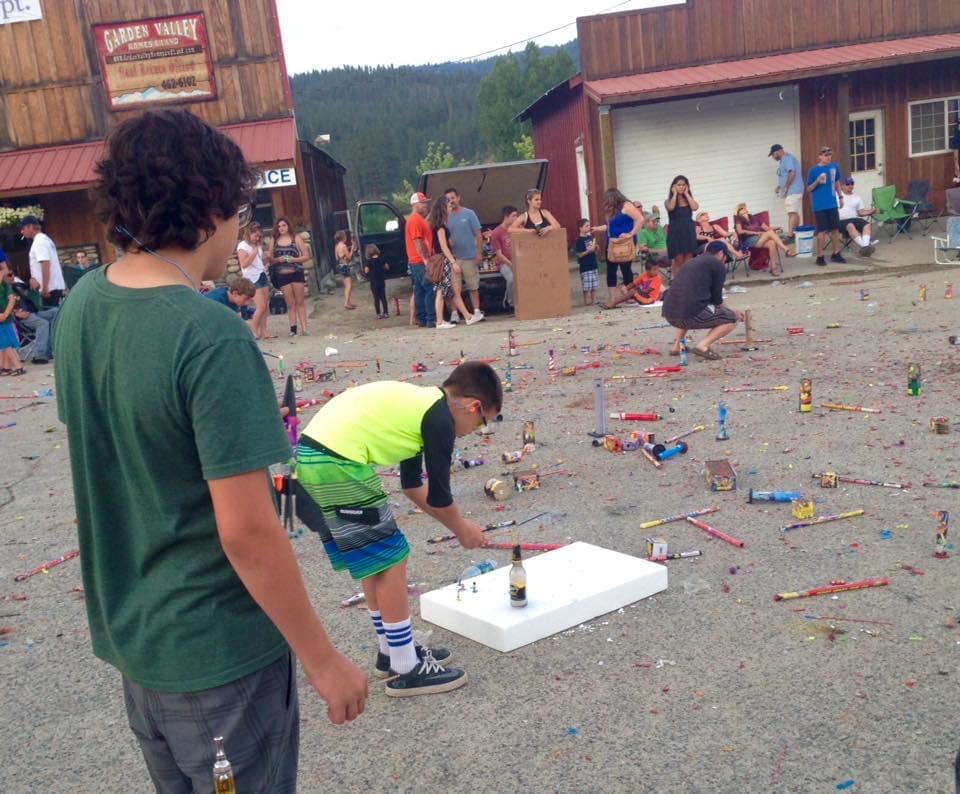 On July 4th the one street in Crouch is lined with more than 1,000 people who come with the hopes of still being alive and unbloodied after midnight. The only gas pump is turned off and guarded by police because one errant rocket could hit the gas line and ignite the entire town. At dusk, a year's salary of expensive fireworks begins in the middle of the street. Firecrackers, spinners, noise makers, sparklers, exploding stars, roman candles, and comets are a few of the pyrotechnics ignited for several hours. And, that's just from the toddlers.
All ages of people meander the streets, walking through burned out debris and lighting new whistle rockets and flares. Several people hoist huge wheels of 500 firecrackers and then pile them in the street and offer children the opportunity to light the fuses. Beer and liquor flow freely, bands perform raucous music, and grizzled old miners hop over spinning fireworks.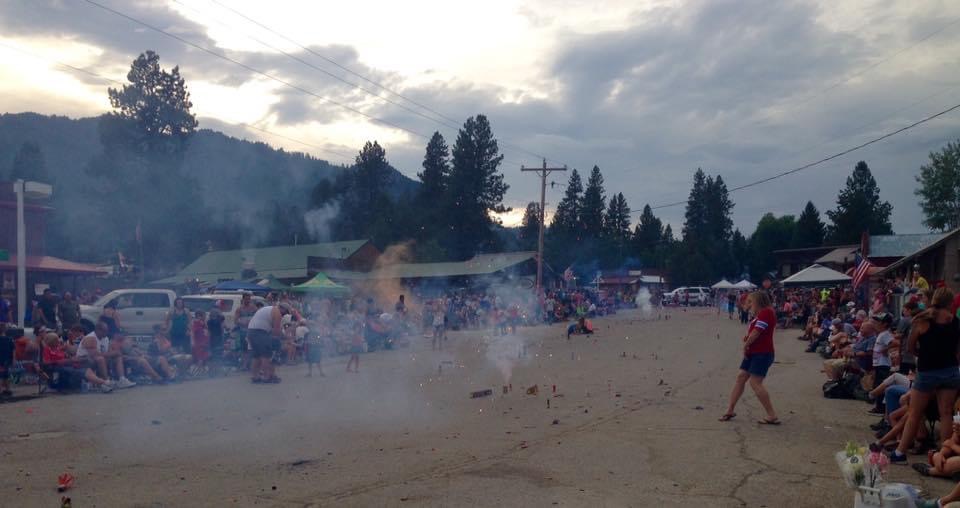 Miraculously, no one gets hurt. Studley and I join in the fun and by the end of the day, we have officially celebrated and make our way over the carnage to our cabin. The police continue to guard the gas pumps and smile. They say they would rather have fireworks in town instead of out in the woods because the possibility of burning down the restaurant and grocery store is a preferable alternative to starting a forest fire.
The fifth of July in Crouch is quiet, except for the occasional gunshot and leftover duds that suddenly explode and cause some horses to stampede through town. We invite guests to join us for the annual event, but they must bring an insurance waiver.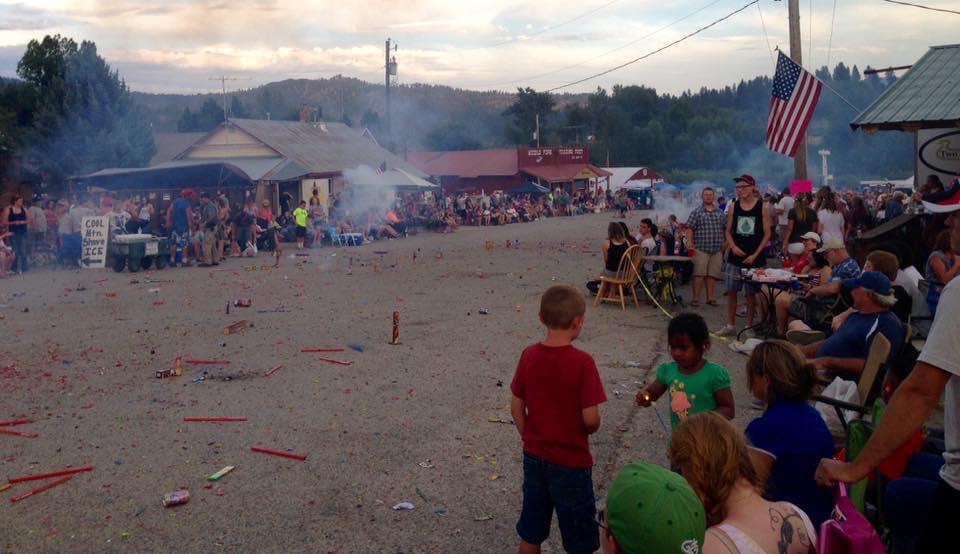 — This is an excerpt from my humor book, Midlife Cabernet. 
Midlife Cabernet: Life, Love & Laughter after Fifty (Midlife Humor) by Elaine Ambrose – Winner of several awards including the Silver Medal for Humor from the Independent Publishers Book Award (IPPY).