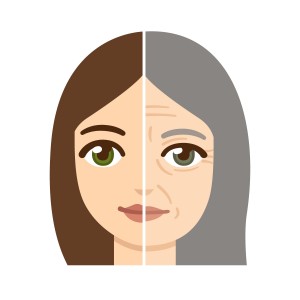 I never intended to have hyaluronic acid gel injected into my face, but the physician said he could smooth my nasolabial folds. I love it when a guy talks dirty to me.
"How do you know they need improvement?" I cooed.
"Those are your laugh lines around your mouth," he answered. "You must laugh a lot."
Well, yes I do. But I've earned every line on my face and I was hesitant to try to cover up the damage from six decades of living out loud. And the procedure involved needles. I hate needles.
I was a speaker at the recent Bloggers at Midlife Conference in Las Vegas, Nevada. The trade show featured demonstrations of Restylane® Lyft with Lidocaine from Galderma. A few women were chosen for the injections, and I obviously appeared to be the perfect "before" candidate. A team of goddess-faced professionals consulted me before showing the tray of syringes and gave me some literature to read.
As noted on the website, the FDA-approved procedure implants hyaluronic acid gel into the deep dermis to superficial subcutis to correct moderate to severe facial folds and wrinkles, such as nasolabial folds, and improve subcutaneous to supraperiosteal implantation for cheek augmentation and correction of age-related midface contour deficiencies in patients over the age of 21. Lucky for me, I was barely over 21.
The demonstration came at no cost, so I decided why not? Like a brave, wrinkled soldier, I assumed the position on the table.
"As long as we're here, could you perform liposuction my entire body?" I asked.
"We don't have enough time or big enough equipment," he answered. What a joker.
The procedure took about 15 minutes. He injected the gel into the lines around my mouth, muttering that he was a great sculpture and I was his work of art. I felt more like a massive lump of pottery clay.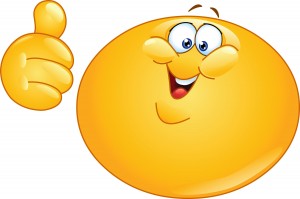 Then he injected the solution along my cheeks. I've been blessed with a round balloon face, so I've never seen my cheekbones. I assumed they were in there somewhere. After the injections, I could immediately see the definition on my face. A few more glasses of wine and I would look like Sophia Loren.
A few hours after the injections, I could see that my marionette puppet mouth was less hinged. I could pass for a glamorous 50-year-old. After age 60, it's all relative.
I appreciate the complimentary lift, and it's interesting to see the slight contours in my face. I've read that some women curtail their laughter so they won't develop laugh lines. That's a sacrifice I'm not willing to make. For now, I'll keep laughing and see if the lines return. We'll see how interesting my nasolabial folds can become.
Disclosure: I received the complimentary procedure in exchange for this serious, scholarly post on my blog.