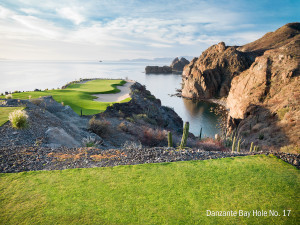 We approached the signature Hole 17 on the Danzante Bay Golf Course overlooking the Sea of Cortez in Loreto, Mexico, but without the usual commotion and gusto. Our mission was not to send our ball soaring over the towering cliff from the tee box to the green below but to honor our friend Jean Guthrie in the way she would appreciate.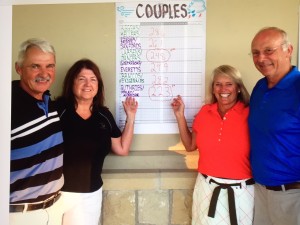 Jean died after a short illness while we were on vacation at the Villa del Palmar. She was our laughing friend, the one who offered shots of Fireball when we birdied a hole, the one who cajoled her quiet husband Mike to dress up like an elf for Christmas parties, the one who always greeted us with rib-crunching hugs, and the one who raised three sons and made it look easy. We wanted to memorialize her effervescent spirit with her own tee box at the signature hole.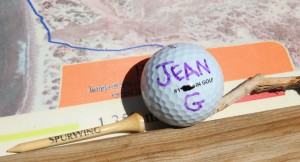 My husband Ken wrote her name on a Titelist golf gall and added a tee from Spurwing Country Club, the club we all belong to in Idaho. We placed the tee on the highest cliff overlooking the tee box and shared a moment of silence. We walked away, knowing a mysterious breeze could come at any moment and move the ball.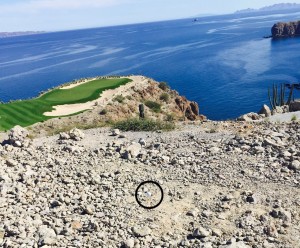 Jean Guthrie exploded into our lives riding on vibrant rays of sunshine, illuminating our meandering personal cart paths, tossing shots of adult beverages, hollering at others to join the parade, and refusing to leave until everyone was laughing. Her death brings the final darkness of a star exploding in the night sky, showering us with one last poignant glimmer before extinguishing forever and leaving a void that can't be filled.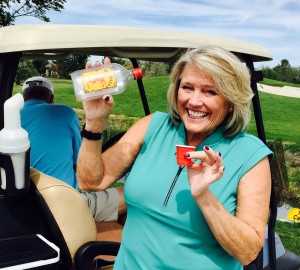 Jean possessed the gift of joy; she was exuberant, positive, infectious, beautiful, independent and adventurous. She loved life, and she loved her family. She met Mike Guthrie in college, and they created the powerful team known as Jean-and-Mike. They established successful businesses, raised three sons, and traveled the world, toting golf bags along with Jean's energetic optimism to balance Mike's dry wit.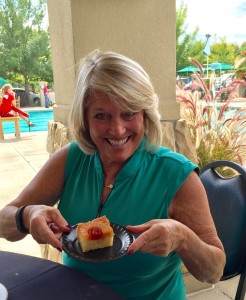 During the last few years, Jean's active life took on an accelerated pace. She went to Turkey alone to join friends, she moved to Idaho, cared for her ailing sister, divided her time between Idaho and Palm Desert, California, and she organized a golf excursion with Mike to play major courses throughout the south. Her latest adventure came just two weeks before her death when Mike and she took their sons and their partners on a week-long trip to Hawaii. She lived life to the fullest until suddenly her life was over before we could play another round.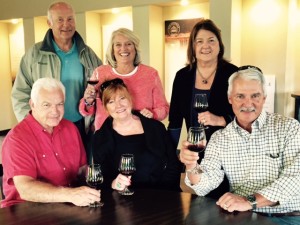 Knowing Jean was a privilege. We've shared golf games where laughter exceeded any serious decorum. We've dined at each other's homes, escaped for a weekend at a mountain cabin, and enjoyed a day-long tour of Idaho's wine country. Through it all, we never suspected she would die at age 67. Not Jean. Not the force behind the smile. The untimely end to such a vivacious, spirited woman proves life isn't fair, and abundant laughter is balanced with profound pain.
The world is less bright without Jean, but she would want us to go play, aim for the birdie, and toast her with shots. So for Jean, we'll wipe our tears and try to live and laugh without her; but we'll never forget. Farewell, our funny, feisty, and fabulous friend. We'll talk again when we return to Loreto.