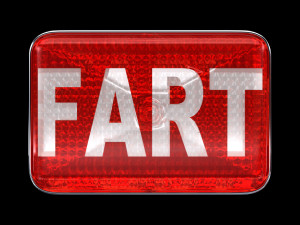 Today my blog titled "How a Fart Paid My Bills" was featured on three Huffington Post pages, Comedy, Books, and Technology, and also distributed through Huffington Post Twitter. Within three hours, the silly blog was the top trending news article on several resource sites, including World News, FeedPile, LockerDome, Regator, TechNewsNow, and Inagist. Once again, my fart is circling the globe.
The most active tweets are coming from the HuffPo Twitter feed and included one from the Istanbul Financial News. Here are some of the comments:
"Best headline ever!"
"What have I done with my life?"
"Best click bait this week."
The blog became one of the most popular on BlogHer, and I received numerous shares through my various social media sites. I've decided to stop trying to write thought-provoking pieces that will enrich and enlighten humanity. From now on, there will be farts involved.
Here are some prospective titles:
"How a Fart Helped my Mood Swings"
"Fart Your Way to the Top"
"Is Farting Safe on the First Date?"
"Pairing Farts with Wine and Cheese"
For those of you who want to increase readership and attract global distribution for your blogs, try writing a few titles using the other "F" word. Then maybe you, too, can become the butt of jokes from a worldwide audience. The biggest negative from my new-found fame: no one wants to sit beside me at dinner parties.
http://www.huffingtonpost.com/elaine-ambrose/how-a-fart-paid-my-bills_b_6986788.html