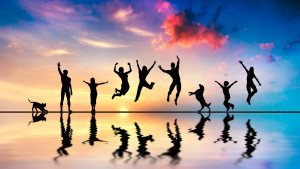 (Featured on The Huffington Post 50 on Sept. 1, 2015)
Back when songs had creative lyrics and tunes were memorable, we turned up the volume on our record players and cassette tapes and sang along with the Beach Boys, the Rolling Stones, and The Beatles. Most of the summer hits from our childhood are still popular today, and the melodies linger like old friends. In gloomy contrast, the forgettable songs of this summer make me want to kick a puppy.
One of the top rated songs is "Bad Blood" by Taylor Swift. In the video, she plays a mad scientist and parades about in apocalyptic black leather costumes. Mixed with the scenes of scowling women fighting with swords and beheading evil men is the shocking image of a teddy bear stabbed to a wall with a serrated knife. Taylor Swift struts through broken glass and fiery explosions as she sings, "Band-aids don't fix bullet holes" and "Still got scars in my back from your knives." I didn't purchase this song.
Another bestselling song is "Can't Feel My Face" by The Weeknd. In the music video, the singer with a gigantic spider on his head bursts into flames on stage. The beat is catchy but most of the song consists of two lines sung over and over: "Can't feel my face when I'm with you but I love it." Maybe if the artists could write real lyrics, they could get some feeling back. I know that after listening to the song I couldn't feel my fingers because I smashed them with a hammer while trying to stop the music.
One more top song is "OMI – Cheerleader" performed by Felix Jaehn. The rhythm isn't bad but the repetitive lyrics are too chauvinistic for my taste. "I think I found myself a cheerleader. She's always there when I need her." I hope young women aspire to greater passions than cavorting and twerking on the beach with the New England Patriots cheerleaders while being on call for their man.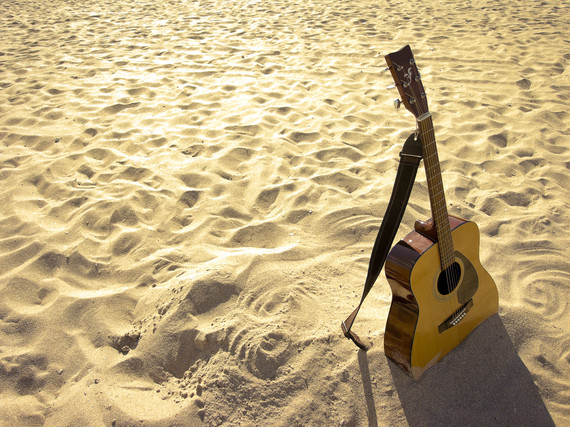 Let's reminisce about the real songs of summer. In the 1960s, the Beach Boys lulled us to sleep with "Surfer Girl," and Jan and Dean woke us with "Surf City." We danced to "Heat Wave" by Martha and the Vandellas, crooned to "Roses are Red" by Bobby Vinton, and ended our summer by dancing and singing "I Can't Get No Satisfaction" by the Rolling Stones. We were hip, groovy, and cool.
During the 1960s and 1970s, we grew up with The Beatles singing "Yellow Submarine" and "Hey Jude" and "A Hard Day's Night." We still remember the lyrics and tunes for these songs. Somehow I doubt that young people will be singing "Can't Feel My Face" fifty years from now.
Old classics about summertime never grow old. The song "Summertime" was composed in 1934 by George Gershwin for the 1935 opera Porgy and Bess. The mesmerizing song has been creatively adapted by famous soloists from every genre. Ella Fitzgerald added soul, Billy Stewart brought jazz, Janis Joplin cried pain into the song, and Norah Jones turned it into a hymn. Each version can be viewed and appreciated on YouTube.
Other great summer songs include "Summerwind" by Frank Sinatra. Recorded in 1966, the song remains a classic worthy of the best piano bars in the country. In 1972, Seals and Crofts caused our bodies to sway with "Summer Breeze," and in 1985, Katrina and the Waves got us skipping down the street singing "Walking on Sunshine." Those were the summer songs we remember, and they made us sing.
I sound like an old curmudgeon, and that's because I am. I appreciate the music of my life and the melodies that continue to play in my mind. Long before videos became more important than the lyrics, we listened, danced, and sang along. And through it all, not one teddy bear was murdered.