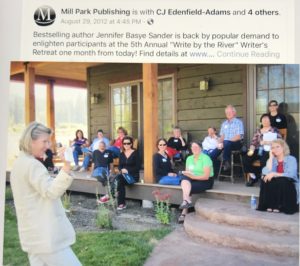 The Writing Workshop for Losers on October 4-5 will be the 16th writing retreat I've organized and hosted. The first writing retreat occurred at my cabin in Garden Valley, Idaho in 2008 and was called "Write by the River." My guest speaker was Jennifer Basye Sander, a New York Times bestselling author and book packager.
Jennifer Basye Sander returns from Sacramento, California to speak at the October workshop. She'll lead participants through various exercises to address their biggest fears, share their painful failures, and list their bravest actions throughout their writing careers. Using her personal motto of "Fail Fast, Fail Often," Jennifer will show writers how to learn from and destroy their rejections and become part of a Rejection Club. She believes that the only real way to fail at writing is to stop writing.
Jennifer teaches three writing courses a year for the Arts and Humanities department at University of California Davis. The books she has developed have achieved in excess of forty million dollars in retail sales. As the senior editor for Prima Books (a now defunct division of Random House) she developed more than seventy new titles. A recognized expert on Ernest Hemingway, one of Jennifer's most popular speeches is titled, "Could Hemingway Get a Book Deal Today?"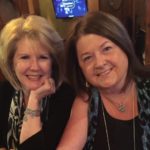 After Jennifer's session, Donna Beckman Tagliaferri will share her workshop about overcoming self-doubt and explore how to survive personal catastrophe. She writes a popular blog titled My Life from the Bleachers and is the voice of compassion and reason in a vitriolic world of social media. She writes about having great expectations and what to do when hopes and dreams don't occur or turn out differently. She'll discuss how we use our challenges, trails, and tests to help and encourage each other and do our most creative work. Her workshop will focus on finding the sunflowers because they face the sun but on cloudy days, they turn toward each other to share energy. Donna is the ghost writer for a famous personality, and she'll discuss how to respond with others are recognized for her talent.
The workshop will end with my "Music as Muse" exercise designed to prompt positive creative energy.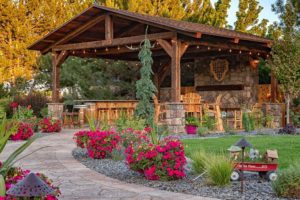 This will be the first writing workshop at the Saloon at Spurwing. Previous workshops in Garden Valley, Eagle, Meridian, and Sun Valley have featured dynamic speakers, including Pulitzer Prize Winner Anthony Doerr, Alan Heathcock, Amanda AK Turner, Liza Long, Gretchen Anderson, Ken Rodgers, Doug Copsey, Christy Hovey, Emily Nielsen, Drew Allen Brown, Lance Olsen, Stacy Dymalski, and Stephanie Worrell.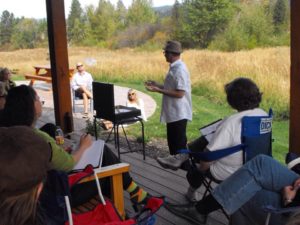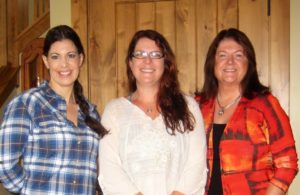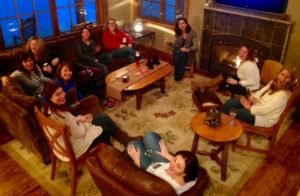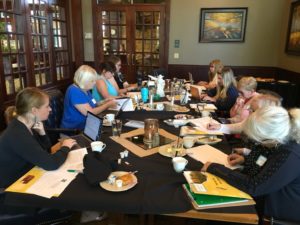 Participants for the October writing workshop are coming from Arkansas, California, Nevada, and Idaho. We have two places open, and tickets can be purchased here.