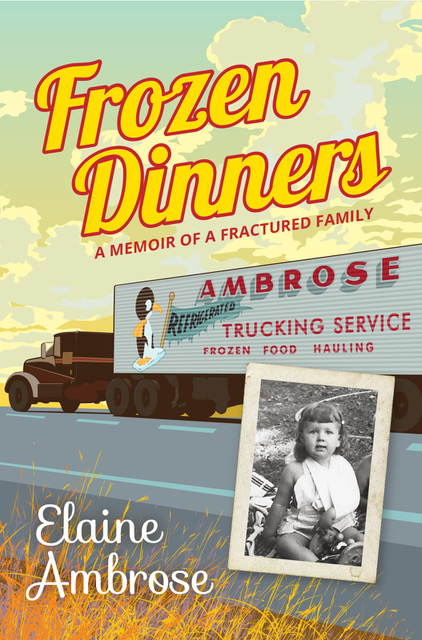 Frozen Dinners – A Memoir of a Fractured Family is available for pre-order. The hardcover book and eBook will be available in November. The publisher is Brown Books Publishing of Dallas, Texas.
Here is the publisher's summary of the book.
After World War II, the United States evolved economically through an explosive combination of opportunities, entrepreneurs, and growing industries. By 1954, families began to enjoy the new pastime of evening television and increased the demand for a new product known as frozen TV dinners. A poor father and farmer from Wendell, Idaho had the audacity and vision to start his own trucking company to haul and deliver frozen food across the country and subsequently built an impressive fortune that included several successful businesses. Elaine Ambrose, a bestselling author, departs from her award-winning humor to show life as this man's daughter. She chronicles the struggles her family experienced under the strain of an absent father and describes the high tensions and familial rivalries that arose after his untimely death. Using actual courtroom transcripts, she tells of the brutal courtroom drama that propelled her mother into dementia. She hopes to offer hope and inspiration to others who endured a contaminated family story to prove that anyone may grow beyond painful memories and find success, happiness, and warmth for themselves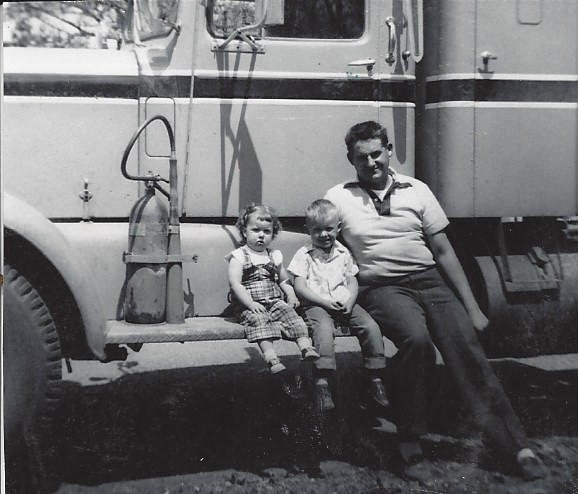 The editorial reviews are positive. Here are two:
"Full of luscious details, clear-eyed compassion, and enduring joy, Ambrose's memoir gives us an insider's view of one family's rocky pursuit of the American Dream. Even when she is relating personal stories of conflict, loss, and grief, Ambrose does so with a survivor's voice made strong by experience, stubbornness, humor, and love."
—Kim Barnes
Author of the Pulitzer Prize Finalist Memoir: In the Wilderness: Coming of Age in Unknown Country
"Elaine Ambrose and I share the need to write as a tangible expression of life's milestones. This tell-all memoir, Frozen Dinners, will resonate with anyone who has endured family dysfunction and will defrost the hearts of readers everywhere."
—Joely Fisher, actress,singer, and author of Growing Up Fisher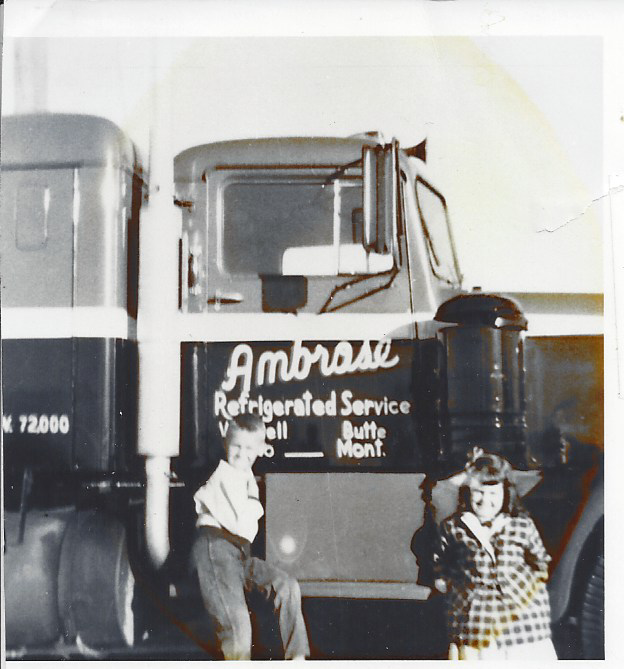 A premiere party and book signing event will be in Boise in November. Details to be announced.