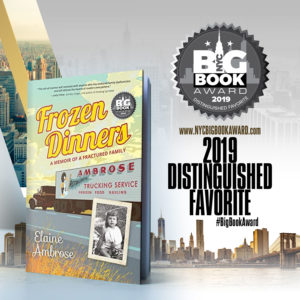 Frozen Dinners – A Memoir of a Fractured Family is the winner of the 2019 New York City Big Book Award. The Distinguished Favorite Award places the memoir among the best books written and published by independent authors.
The winners were announced November 11, 2019 in New York City. The award program recognizes quality books and notes that New York City is synonymous with the global publishing industry.
Frozen Dinners describes how an entrepreneurial father rose from poverty to build a mult-million-dollar trucking empire hauling frozen food throughout the Northwest. His determination, combined with generosity and strict punishment, leaves his family in a state of emotional paralysis. After his untimely death, his survivors implode in a maelstrom of brutal courtroom drama, illness, and dementia. Using actual courtroom transcripts, author Elaine Ambrose portrays the tragic consequences of greed, estrangement, and family competition.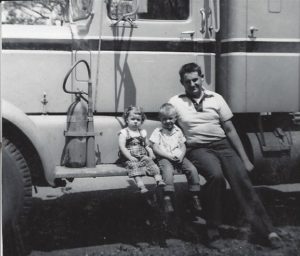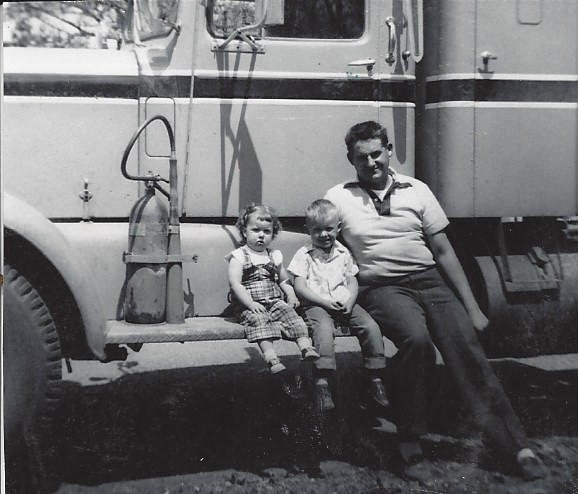 The memoir is the story of a woman who spends half a century searching for love and warmth beyond the contaminated legacy of her fractured family. The book, published by Brown Books Publishing Group, is available in hardcover, eBook, and audiobook read by the author. Copies can be ordered through local bookstores, independent bookstores, or online.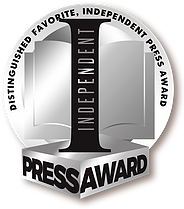 Frozen Dinners earlier won a writing award from the Independent Press Award for Memoir. Author Elaine Ambrose has written five books in the past five years in three genres, and the books now have won eight national writing awards.