My memoir Frozen Dinners will be released next month and is available for pre-order. Here are some excerpts from the book.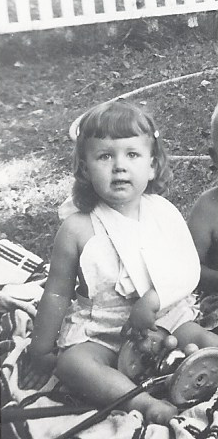 I received my last spanking when I was thirteen years old. I had said something sarcastic to my father, so he dragged me into my bedroom and spanked me a few times on my rear. The rage and humiliation caused me to start a five-year-calendar to mark off the months until I was eighteen. Being hit by my father distorted my concept of a healthy relationship. A few years after I left home, the man I was with hit me hard enough to split my lip and knock me to the ground. My father was only thirty minutes away, but I didn't call him because I didn't want him to know.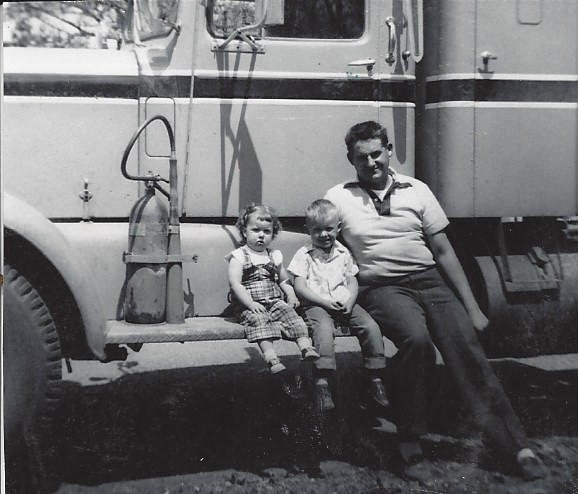 I envisioned my childhood while eating frozen dinners on disposable aluminum trays that provided exact portions of mixed vegetables, a meat concoction, manufactured potatoes, and bland apple crisp or a meek cherry cobbler. I saw my father, the stern, successful workaholic who built a trucking empire hauling frozen food and TV dinners throughout the Northwest. My mother dutifully heated and handed the aluminum trays to her children, and we ate in silence. As a stubborn girl, I defied the orderly presentation and pushed the wrinkled peas into the potatoes and plopped the dessert onto the meat. It all tasted the same, anyway. As we consumed our meal, I wondered how it would be to live in a place of warmth, peace, and laughter. I longed for a hearty homemade meal shared with a happy family, so I made it my mission to have that scenario.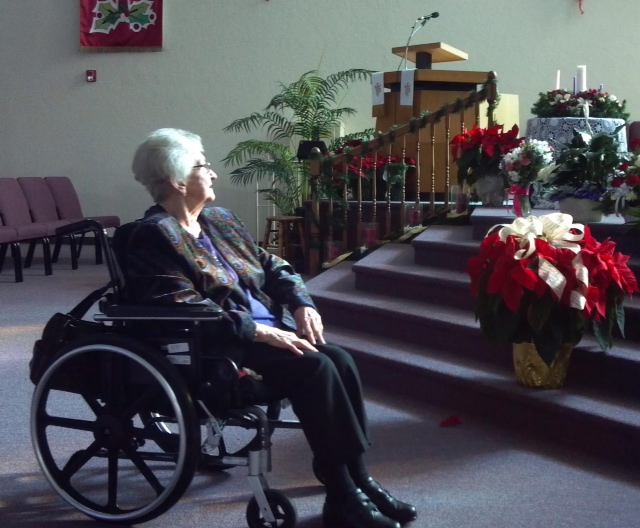 My mother believed the biblical scripture that there was a time for everything, but she never anticipated going to court at age seventy-seven because of a lawsuit with her firstborn child. Her shoulders sagged as we approached the door, and I moved my arm around her. She seemed fragile and frightened, and I feared she would float away. The courthouse smelled of old wood and wax. We noted the schedule of trials, and Mom cringed when she read the notice: Plaintiff, Leona Ambrose. Defendant, Tom Ambrose, Sand Springs Ranch. The lawyer for the plaintiff was Richard C. Boardman from Perkins Coie in Boise. I was listed as the counter-defendant because my brother sued me in response to my mother's suit against him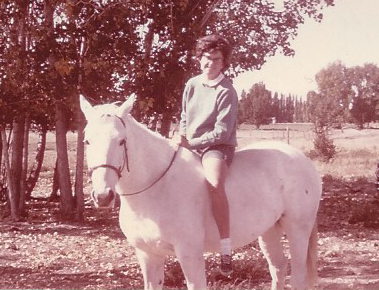 Here, on the hill near the potato field, I rejoiced in the splendor of my existence. That's when I felt it. A calm sensation poured over me, stirred my very soul, and quietly released through unrestricted tears flowing down my cheeks. Through my blurred vision, I knew that this warm feeling was the peace I had read about in my grandmother's Bible. And it was a peace that passed all understanding.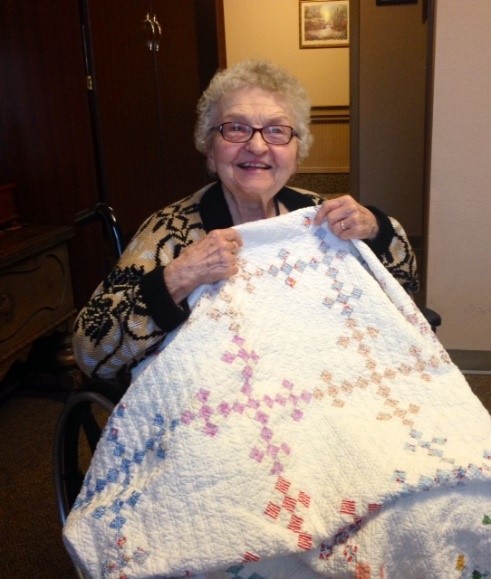 I finally understand why my mother, even in dementia, was so desperate to find her quilt. The patchwork pieces of our past are reminders of the frayed, personal fabric of our lives, but they also offer comforting, familiar proof of the happiness that occurred and the enduring strength necessary to hold it all together.
The Premiere Party for Frozen Dinners – A Memoir of a Fractured Family will be Thursday, November 8 at Telaya Winery in Garden City, Idaho. Other books will be available for holiday and Christmas gifts. Laughter will outweigh any sadness.