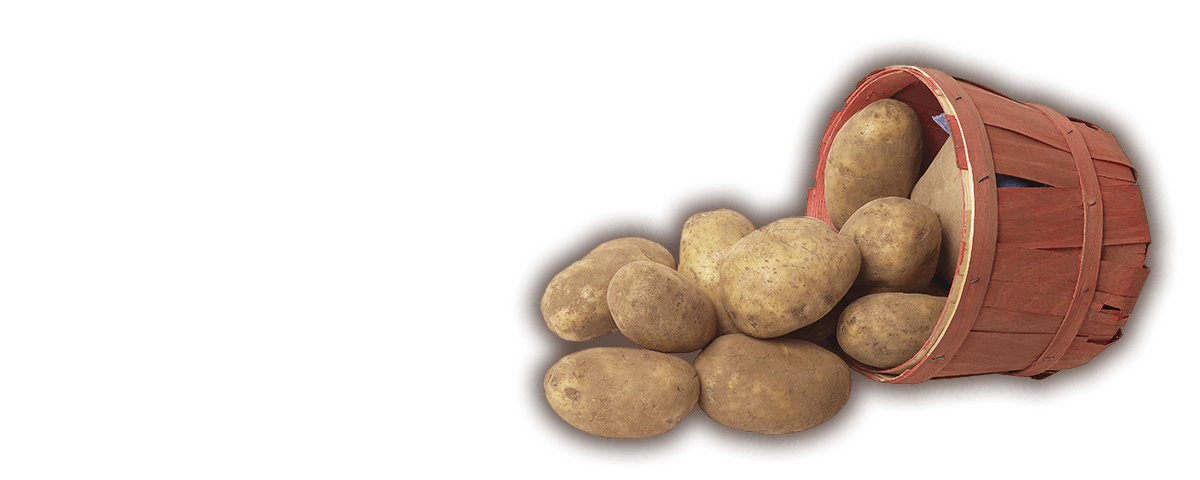 My upcoming memoir Frozen Dinners contains a chapter titled "Potatoes and Poetry." The manuscript chronicles how I spent my childhood days on a potato farm near the village of Wendell, Idaho and wrote poetry and short stories after chores were finished. My first national poetry publication came when I was 12 and in junior high school.
That poem titled "Endless River," written on the banks of the Snake River, is one of eight poems in the memoir. Now I cringe at the novice pace and irregular rhythm, but I didn't change the poem for the book. Subsequent poems were written using techniques with iambic tetrameter, rhyme schemes, free verse, or sonnets after my English teachers taught me about meter, rhythm, and rhyme. They also encouraged me to read poets Emily Dickinson, Robert Lewis Stevenson, Robert Frost, and Walt Whitman.
I continued to write poetry and short stories through high school and college. Noting the job market wasn't too favorable for poets, I entered a rewarding career in journalism. Now that I'm mostly retired, I intend to write more poetry.
My memoir is a departure from my humorous books, including Midlife Happy Hour and Midlife Cabernet, and I was hesitant to include the poems. But, I decided to take a chance and include eight. Here are three of the poems in the book.
I wrote this poem in memory of my twin sister who never breathed.
Solitary Sibling
In the mysterious void of initial creation
I shared my mother's womb
with a growing mass of defective development.
She came first and was promptly discarded.
I emerged yelling and the doctor was elated
at my ten fingers and ten toes.
I was worth keeping.
Now free and independent,
I avoid darkness and cramped quarters.
Still, I acknowledge my first companion
and wonder if the heartbeat I remember
was my mother's or hers.
Did I feel my sister's soul evaporate
as she lost her humanity?
Or did I absorb her essence?
That would explain my ambivalent beliefs
and excuse my sporadic loneliness.
This poem describes the year I rode my bike on a daily newspaper route.
1964 Town Crier
Ragged, rhythmic clouds of breath escape from my mouth
as I push my burdened bicycle over the patches of frozen snow.
Frost fills my nostrils and hardens wayward hair
poking beneath my knit hat like spikes of rigid spider legs.
The only sounds on this dark moonless morning
come from the rustle of my frozen pant legs
and my boots squeaking and crunching through the crusty layers.
I know every house on my paper route,
so I keep my head down in a futile attempt to ignore the bitter
winds that slice through my coat.
Take a newspaper from the bag, slap it into a roll,
stick it into the can, keep going.
I'm 12 years old, and I'm outside in the brutal
Idaho winter at 5:30 am to deliver 70 newspapers.
Every day. By myself.
My fingers hurt. Snot freezes on my lip.
A dog growls but doesn't leave its shelter. Crunch. Breathe.
My bag becomes lighter as a sliver of daylight
emerges through the dark.
I arrive home, and my father sits to read the newspaper
while my mother hands me hot cocoa with marshmallows
happily bobbing and melting on top.
My aching hands circle the mug, and I lean over
so the steam can warm my face.
Silent tears roll down red cheeks.
I am the Messenger. I am the Town Crier.
This poem, written in iambic tetrameter and an ABAB rhyme scheme, won a poetry writing contest from Writers Digest.
Idaho Farm Girl
This vibrant land yields ample crops
and cradles coffins of the dead,
expanding to the mountain tops
and plunging to the canyon bed,
still clings to me on muddy feet
and tempts me not to leave so fast.
This family dirt is bittersweet;
the dust to dust of ages past.
With scratch of hoe on stubborn weed,
and boots on trails in search of space,
this sun-burned girl, the scattered seed,
returns to claim my resting place.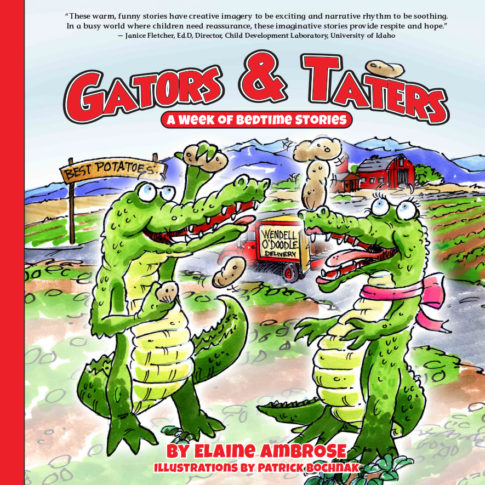 Three of the seven stories in my children's book Gators & Taters are written in rhyming poetry. Still back on the farm, the first story involves a truck driver named Wendell who hauls two alligators named Cleo and Clyde. They love Idaho potatoes. Gratuitous plug: Gators & Taters won a writing award for Children's Literature in the 2018 Independent Press Awards Competition.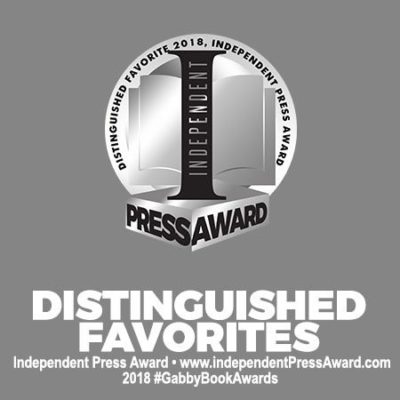 Frozen Dinners – A Memoir of a Fractured Family will be released by Brown Books Publishing Group in November. The book is available for presale, and the premiere party is scheduled for November 8 at Telaya Wine Company in Garden City. The eBook version also will be available in November.