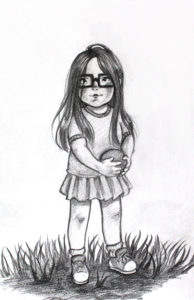 Professional reviewers from Publishers Weekly reviewed Melody's Magical Flying Machine by Idaho author Elaine Ambrose and awarded the book with a "lightning bolt" designation, indicating an "Editor's Pick for a Book of Outstanding Quality."
Publishers Weekly is the international news platform of book publishing and bookselling. It was founded in 1872 and published continuously since then and includes business news, reviews, bestseller lists, and commentaries.
The review to be published in the BookLife feature of the November issue of Publishers Weekly noted that: "Award-winning humorist, memoirist, and children's author Ambrose adds another hit to her roster with a third children's book."
The story is narrated by a girl with Down syndrome. She meets a talking bird, and they use a 3D printer to create a magical flying machine to soar over the playground, scare a group of bullies, and prove that Melody is brave and magnificent. Besides her tall tales and colorful stories, she also shares facts about Down syndrome.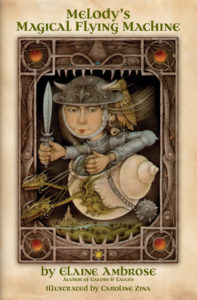 The review gave A ratings for copy and editing and an A- for illustrations. The review mentioned "vivid prose" and "imaginative tapestry that is Melody's magical adventure." The review concluded: "This charming flight of fancy with an equally charming protagonist will delight readers who want to be both educated and entertained."
This positive review follows another national critique by Kirkus Reviews that wrote the book "is a joyful, well-told story that celebrates the power of imagination."
Ambrose will introduce the book in the Boise area on November 14 with an Open House at SpurWing Country Club in Meridian. Social distance requirements will be observed. Participants can register, pay in advance, and come inside to receive autographed copies and 3D toys created for the event. Proceeds will benefit Special Olympics Idaho.
Melody's Magical Flying Machine will be available in November in paperback, eBook, and audiobook read by the author.