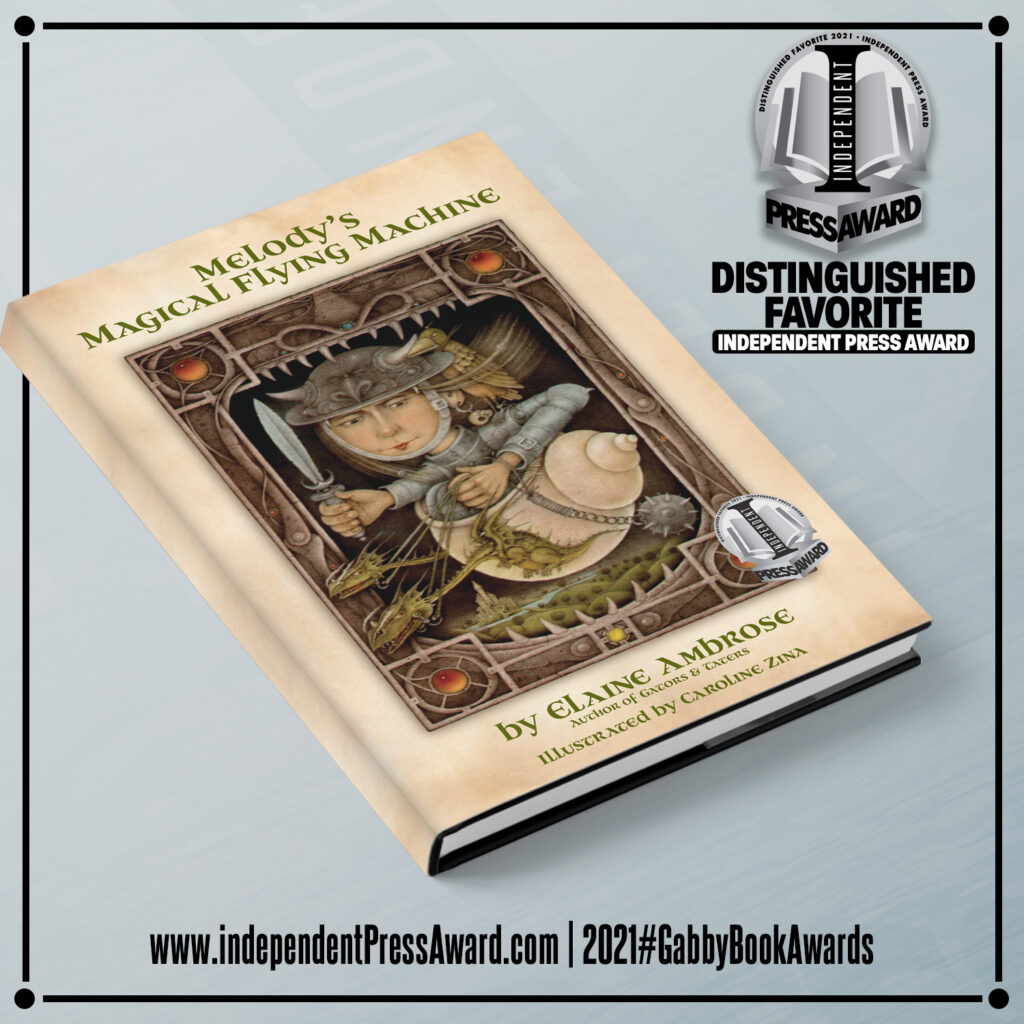 The 2021 Independent Press Awards announced today Melody's Magical Flying Machine by Idaho author Elaine Ambrose is the Distinguished Favorite winner in the Children's Fiction category. Judges evaluated entries from around the world, and the Children's Fiction category received thousands of submissions. The Awards celebrate and recognize key titles representing excellence in global independent publishing and writing.
Melody's Magical Flying Machine is a beginning chapter book for ages 7-11. Melody is an amusing 10-year-old girl with Down syndrome. She narrates her story of meeting an enchanted bird, and they use a 3D printer to create a flying machine pulled by two dragons. She soars over the playground to amaze her friends and confront a group of bullies. Melody's energetic talent in storytelling empowers her to educate others about Down syndrome while sharing her tall tales and strong hugs.
"The book is a joyful, well-told story that celebrates the power of imagination. Melody is an engaging narrator whose cheerful affection, knack for happiness, and zestful imagination express themselves in every line. Carolyn Zina's pencil illustrations are beautifully textured and shaded, with a magical quality that deftly matches the text." – Kirkus Reviews
Publishers Weekly named the book as an "Editor's Pick" for outstanding quality and wrote about "vivid prose" and "imaginative tapestry that is Melody's magical adventure." The published review concluded: "This charming flight of fancy with an equally charming protagonist will delight readers who want to be both educated and entertained."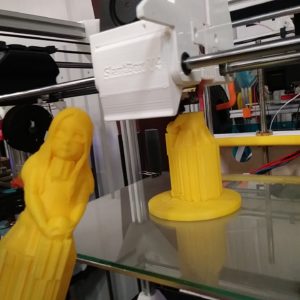 The story features a 3D printer, and toys were created with a 3D printer to accompany the book. Ambrose has donated books and toys to several charities, including Special Olympics Idaho and the Ohana Day Center in Woods Cross, Utah.
Illustrations were created by Idaho artist Caroline Zina. The book is available in paperback, published by Brown Books Publishing, and in eBook and audiobook read by the author. Order from independent bookstores, online, or from the author.
Elaine Ambrose is a bestselling author of 12 books, 14 eBooks, and 4 audiobooks. During the past six years, her books have won 10 international writing awards in three genres: humor, memoir, and children's books. More details are available on www.ElaineAmbrose.com.